The Truth about Inconvenience: How EMV will come to the U.S.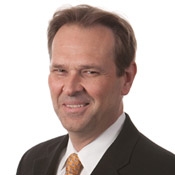 For years, the U.S. banking system has not moved to EMV or "chip and PIN" technology, citing the significant cost of replacing infrastructure. While there is a real cost to this change, and equipment and process changes would have to be made, there has been an increasing demand from U.S. customers for a payment card that could be used anywhere they travel. So how do we meet the needs of both the issuers and the customers they serve?
I believe we are seeing a shift. Today, there are more U.S.-based cardholders traveling abroad and experiencing acceptance issues with their old mag-striped credit cards. This problem will only grow as more countries, including neighboring Mexico and Canada, complete their migration to new EMV. There is a growing frustration among these cardholders who are not accustomed to having their payment card declined or refused because they do not have the "right" card. The debate over EMV in the U.S. is no longer just about reducing fraud due to the security features built into the EMV card; there is another driver: cardholder convenience.
There has been an increasing demand from U.S. customers for a payment card that could be used anywhere they travel.
The truth about convenience is that it is a great motivator. If we face a situation where inconvenience could be avoided, the frustration from the event typically moves a person to action. In this case, people who face difficulty using their payment card because it is not compliant or refused by the merchant motivates the cardholder to stop using that particular payment card and potentially leave the bank. For so long, the focus of the conversation has been on reducing card-present fraud, which continues to be a significant issue, but what will motivate issuers to begin offering new EMV cards to their customers will be the issues of customer retention and satisfaction. The real driver behind moving the U.S. payment industry toward EMV adoption will be reduced spend/bottom of wallet or complete loss of customers, as more customers experience inconvenience in using their payment products abroad.
There are some early cracks in the wall. Recently, the United Nations Federal Credit Union announced it would be issuing globally compliant credit cards to their premium cardholders. UNFCU cited reports from cardholders who were facing acceptance issues while traveling or being posted overseas and have responded to their customers with an EMV compliant payment card. Second, Wal-Mart has made a public statement that its POS terminals will be EMV ready, and the retailer is in the process of pushing EMV payment processing to all of its retail sites globally.
These market moves seem to signify solid movement toward EMV adoption within the U.S. If we take a moment and reflect on the history of the retail culture in this country, it is clear that the customer voice always wins. The concept of the customer always being right is tied directly to where they choose to do business. If customers feel satisfied with the products and service they receive, they will continue to support the business. An inconvenienced customer is an unhappy customer and will eventually result in the loss of the customer completely.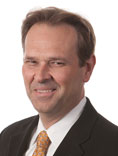 Jack Jania is the Vice President - General Manager of the Gemalto financial services group in North America. He consults with and advises financial and enterprise institutions on the best business strategies to employ smart card payment and data security solutions. Previously, Jania worked in the mobile communication division, and was involved in the launch of smart cards supporting 3G wireless networks and NFC smart card technology. Jania has extensive component engineering, high speed microprocessor functional test and computer system level architecture design experience.