Artificial Intelligence & Machine Learning , Blockchain & Cryptocurrency , Next-Generation Technologies & Secure Development
Transformational Tech: Quantum Computing, AI and Blockchain
CISO Bijender Mishra on the Business Impact of These Emerging Technologies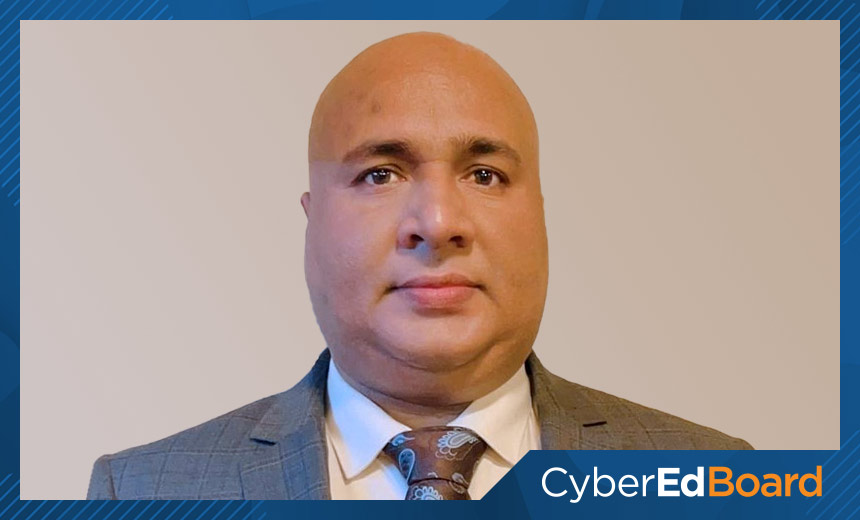 Leading organizations are exploring quantum computing, AI and blockchain as drivers for business transformation and intelligent change because they allow organizations to continuously advance and accelerate digital transformation to industries worldwide and have many future business implications and applications.
See Also: Discover the Essentials of Third-Party Cyber Risk Management
Every company should think about adopting these technologies. Soon, I believe, pharmaceutical companies will start to realize their importance and will move toward becoming digital pharma companies.
Quantum computing has the potential to address the computational needs of modern technological industry development in areas such as drug development and manufacturing, where traditional computers and supercomputers aren't able to provide the simulations necessary to further enhance and deliver new developments to these industries.
With the emergence of quantum computing, Industry 4.0 - which is currently being implemented - will quickly evolve to Industry 6.0, which will have quantum computing and blockchain as its core technology. The future quantum system will have extremely powerful processing, storage, tracing and management capability with strong artificial intelligence, which makes the future internet of things, or IoT, possible.
The generalized IoT can be called the Internet of Every Thing. There will also be industry-specific, customized IoTs. Conceptually, an IoT consists of two parts: internet and things. But the most important feature in an IoT is the efficient interaction between the two. Efficiency requires high-performance network hardware and intelligent softwares with effective integration to realize the future internet.
Quantum computing, AI and blockchain naturally coincide, as quantum computing will help bring new levels of computational power and efficiency as data growth and accumulation for industry solutions are on the rise. By the end of 2024, about 75% of enterprises will operationalize AI, driving a 5 times increase in streaming data and analytics infrastructures, according to Gartner.
Quantum Computing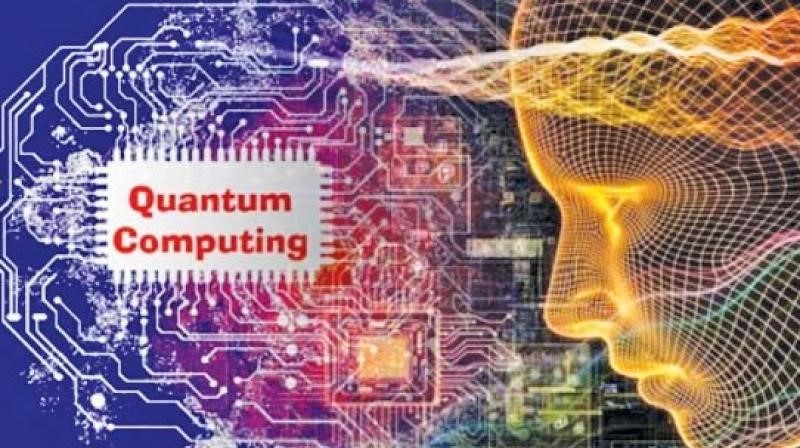 (Source: Bijender Mishra)
Quantum computing has significant potential to speed up problem-solving compared to traditional computers and supercomputers due to quantum mechanical bits, or qubits.
Mainstream business adoption of quantum computing is still a few years away, but some large-scale technology companies are making investments now. Organizations can prepare for a quantum computing future by watching for the latest developments, learning how to better secure data from potential hackers and shaping their business and industry trajectory that could be disrupted by future technology.
Many industries are going to benefit from quantum computing, learning how to better secure data from potential hackers in sectors such as finance, cybersecurity, and chemical and pharmaceutical companies, in the following ways:
Testing chemical experiments: This is an expensive process, and researchers could quickly test a lot more methods. These simulations can solve chemistry and physics challenges - improving R&D and manufacturing efficiencies leading to better products.
Battery improvements: Algorithms are currently being tested in this area for improving the cost, size and charging speed of batteries for renewable energy.
Material enhancements: Across industries such as consumer goods and aerospace and transportation, creating and testing material designs can create new possibilities faster and simultaneously reduce costs.
Artificial Intelligence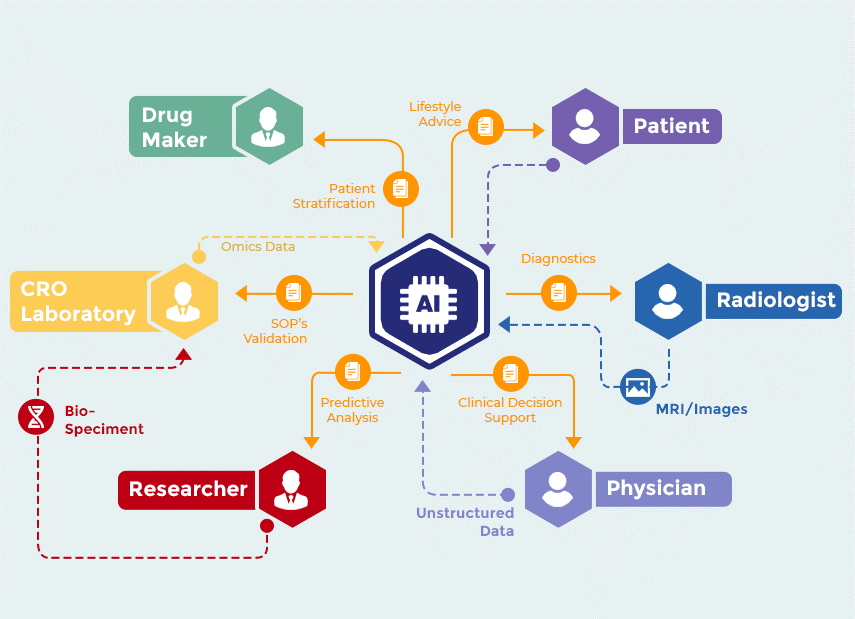 (Source Bijender Mishra)
Mainstream business has adopted AI. It is being used to optimize product and service features, improve talent management and perform predictive maintenance in supply chain operations, customer service analysis, logistic network operations and much more.
Businesses are reporting revenue increases from AI in half of business functions, such as marketing and sales, manufacturing, human resources, strategy and finance, and supply chain management.
Pharmaceutical companies can implement AI in the manufacturing process for higher productivity, improved efficiency and faster production of lifesaving drugs. AI can be used to manage and improve all aspects of the manufacturing process, including quality control and predictive maintenance.
In my experience, companies that are having the most success report that it is due to leadership driving successful AI adoption and leveraging knowledge about pressing AI initiatives forward and organizations committing more resources to AI investments than their competitors do. They say AI is bringing more growth and performance.
Blockchain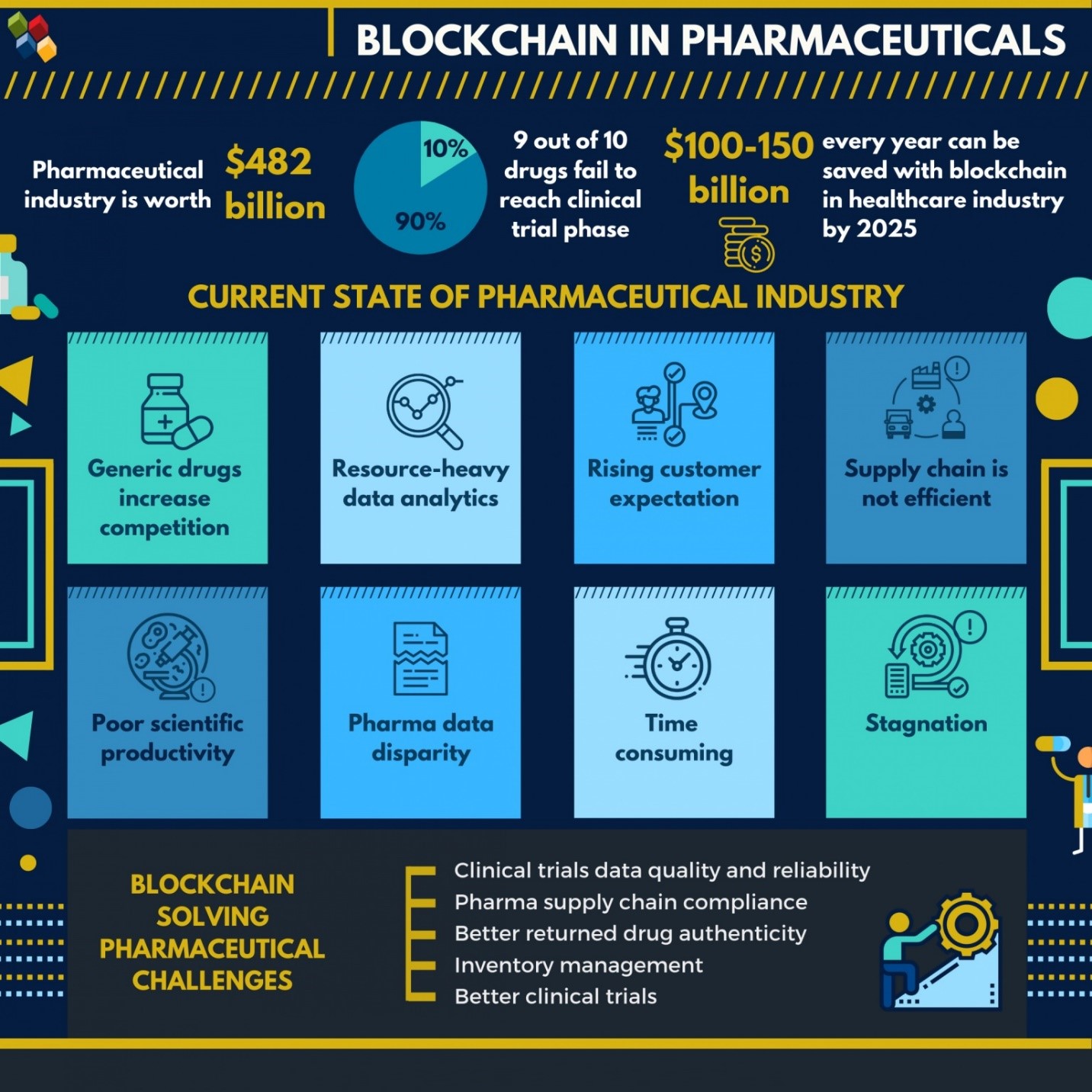 (Source: Bijender Mishra)
Businesses are also making large investments in blockchain - a distributed ledger that's shared across public and private networks.
Every node in the computer network holds encrypted information where every new block is approved before it is added to the chain. Blockchain is bringing organizations strategic value because it doesn't require an intermediary to gain the benefits of this technology and it helps to reduce costs. It's commonly used in smart contracts that are automated to trigger when specific circumstances are met.
Blockchain can modernize the pharmaceutical industry as it introduces three important elements in the industry: privacy, transparency and traceability. It will help with the industry's laws, practices, privacy and global regulations, and it can also help pharma to track and trace drugs.
Businesses are exploring the possibilities of blockchain in various applications. For example, it can help with supply chain traceability. Transparency and traceability are important to supply chain operations when verifying the authenticity of products with QR code scanning or material treatment for labor and environmental compliance.
Blockchain can also be applied to transportation, to improve how people pay for and use transportation services through secure identities, authentication and identity verification, such as vehicle information.
CyberEdBoard is ISMG's premier members-only community of senior-most executives and thought leaders in the fields of security, risk, privacy and IT. CyberEdBoard provides executives with a powerful, peer-driven collaborative ecosystem, private meetings and a library of resources to address complex challenges shared by thousands of CISOs and senior security leaders located in 65 different countries worldwide.
Join the Community - CyberEdBoard.io.
Bijender Mishra is CISO at Alkem Laboratories Ltd., based in Mumbai. He is a seasoned cybersecurity professional with more than 22 years of experience in cyber defense, aligning and integrating technology and cybersecurity with the business road map. He has done many cyber/digital forensic investigations, conducted IT security audits and implemented control and risk and compliance measures and is proficiency in information risk management, disaster recovery and business continuity planning. Mishra has worked on three continents and managed the cybersecurity portfolios of more than 35 countries and is the author of the book "Cybersecurity: Be aware! Connect with care!"