Top 10 Stories of the Year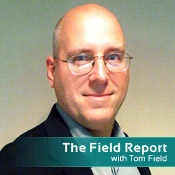 I spent some time today looking back over all the articles we published (so far) in 2009. And that number is 891, by the way - an average of just over 17 per week, or three-plus per weekday. But the number that concerned me most is 10 - what have been the top 10 most popular stories of the year?
It was easy to review the traffic stats, and it's probably just as easy to guess the most popular topics: the Heartland data breach and bank fraud in general - ATM fraud in particular.
For fun, here's a look back upon the 10 most popular banking/security stories of the year.
For fun, here's a look back upon the 10 most popular banking/security stories of the year:
10. 10 Faces of Fraud for 2010 Ghosts of Crimes Past and Present Will Haunt the Future Here is a roundup of the 10 predominant types of fraud that institutions and their customers can expect to see in 2010, according to industry experts.
9. 2009 Data Breaches: An Interactive Timeline A Look at the Top Breaches Involving U.S. Financial Institutions
See the interactive timeline for a comprehensive list of affected institutions & businesses.
8. The 7 Do's and Don'ts of Social Networking
Recruiters Increasingly Use Sites to Recruit Candidates - and Screen Their Behavior FaceBook, Twitter, LinkedIn -- Social-networking sites are now used both as recruitment tools for new talent and as screening sites for potential employees. As such, information security professionals should be careful to cultivate the right image on these and other popular sites.
7. Classic Fraud: 6 Scams That Don't Go Away
From Check Fraud to Phishing, All the Old Tricks are Back with a Vengeance Here are six old fraud tricks that are back with new twists to bedevil fraud departments and information security professionals.
6. Bank Failures by the Numbers A Look at Where and Why Institutions Are Failing in 2009
Interactive map of all the year's failed banks and credit unions.
5. Network Solutions Breach Revives PCI Debate
If Firms are PCI Compliant, Why are They Getting Breached? At the time of the breach, discovered in June, Network Solutions says it was PCI compliant. So, if Network Solutions was PCI compliant, how could it be breached?
4. H1N1 Pandemic: What Every Organization Needs to Know
FAQ's About the Swine Flu and How to Prepare for the Fall Flu Season We submitted several key questions to Regina Phelps, an internationally recognized expert in the field of emergency management and continuity planning. Following are her answers to some of the most frequently asked questions about pandemic preparation and what it all means.
3. Chase Bank Notifies Customers of Breach
Backup Tape Reported Missing from Vendor Storage Facility Chase Bank has sent out data breach notification letters to an undisclosed number of customers after a computer tape with customers' personal information was reported missing from a third-party vendor's storage facility.
2. ATM Fraud: 7 Growing Threats to Financial Institutions
Skimming, Ram Raids Target Consumers and Their Cash The Heartland Payment Systems (HPY) data breach may be the fraud story of year (so far), but ATM and debit card thefts are growing steadily and frighteningly at financial institutions.
1. Heartland Payment Systems Data Breach: News and Views
The Latest Updates on the Year's First Major Information Security Incident The Heartland Payment Systems [HPY] data breach is the major information security incident of 2009.
As first reported on Jan. 20, Heartland, the sixth-largest payments processor in the U.S., revealed that its processing systems were breached in 2008, exposing an undetermined number of consumers to potential fraud.
Since then, a growing number of banking institutions have stepped forward to announce that their customers were among those affected by the breach.