Stupid Bank Robber Tricks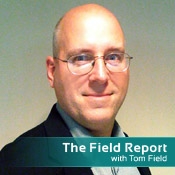 Robberies, ATM heists, insider thefts - there are so many risks to employees, customers, funds and electronic data, and they're only heightened by economic conditions. Desperate times, desperate people. This is why we focus on physical security this month - to underscore how critical it is to a banking institution.
That said ... there really are some funny stories out there about attempted robberies!
There really are some funny stories out there about attempted robberies!
Like this one from Flint, Mich., as told by Bryn Mickle of The Flint Journal: A would-be robber walked into a bank and passed a note to a teller, requesting "all the money or I'll kill you."
The teller handed back the note and told the man he needed to fill out a proper withdrawal slip.
OK, so the guy didn't actually stop to submit the proper paperwork -- credit him for that. But he did get picked up soon after the attempted crime. And he still had the rejected note in his pocket.
Along those same lines: A robber (without spell-check) strolled into a Bank of America branch and wrote a note on a deposit slip saying "this iz a stikkup. Put all your muny in this bag." He then apparently got cold feet, so he walked across the street to a Wells Fargo branch, where he finally summoned the nerve to hand over his note.
The teller told him she couldn't accept a robbery demand written on some other institution's deposit slip.
So, what does Einstein do? He walks out of the bank and gets arrested a short time later - while he's standing in line back at Bank of America.
Another story - this one not so amusing - as reported by the Associated Press. In fact, probably you heard this one. A Seattle bank teller recently lost his job after chasing down a would-be robber and holding him til the police arrived.
Jim Nicholson, 30, who had worked at his Key Bank branch for more than two years, fell victim to his institution's expressed written policy: Employees must comply with robbery demands and avoid confrontations.
Here's what happened: The suspect walked into Nicholson's bank, tossed down a black backpack and demanded money. Nicholson shoved aside the bag, demanded to see a weapon, then chased the surprised robber out of the bank and down the street before finally tackling and restraining him.
Police and bank executives, of course, don't want bank employees playing hero, for fear that the situation might only escalate, putting innocent people at risk.
Nicholson told the Seattle Times that he understood why he subsequently was canned. "They tell us that we're just supposed to comply," he said, "but my instincts kicked in and I did what's best to stop the guy."
No word yet on whether Nicholson has found a new job. But I wager that the would-be robber has found a new home.
Got any amusing stories to share from your own experiences?