Analytics , Application Security & Online Fraud , Device Identification
The Security of Growing Older
Innovative Approaches to Protecting Vulnerable Customers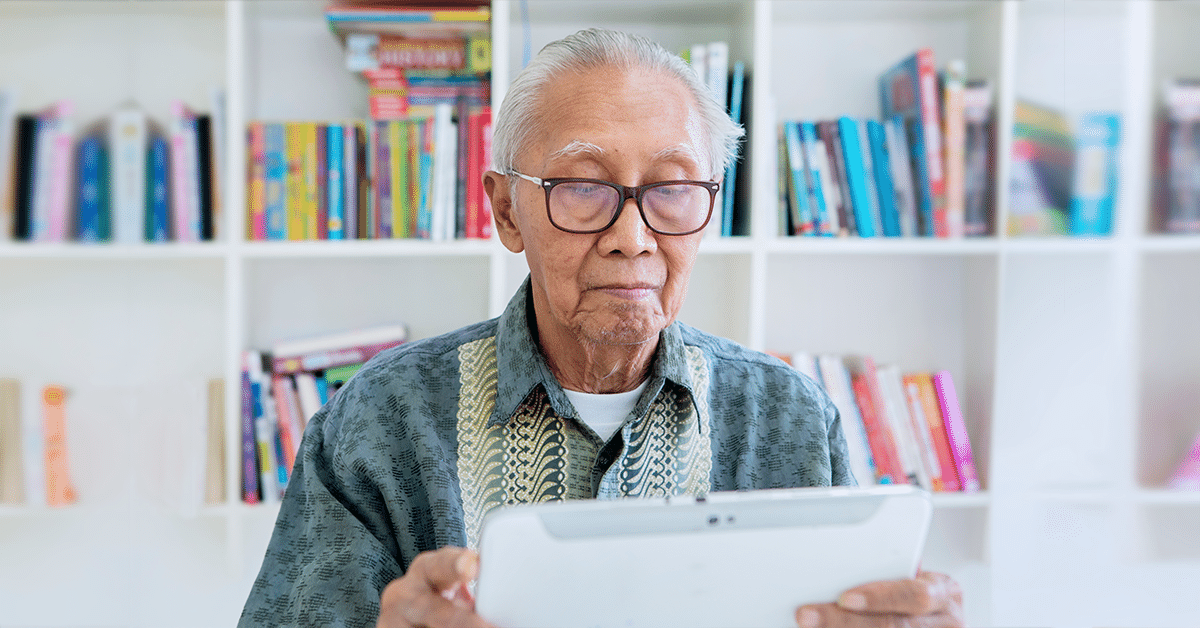 Growing up and growing older brings an evolution of change. When people retire, that event often brings a change in lifestyle and spending habits. Growing older is not bad. In fact, people become wiser, have more free time, and have accumulated a lifetime of experiences.
See Also: Entering the Era of Generative AI-Enabled Security
Unfortunately, older people are also more likely to be targeted by cybercriminals for fraud. It is a large and growing problem for people as they advance in years, and the increase in use of digital channels for financial services, especially in the era of the pandemic, has created a perfect storm of sorts.
"Behavior is a characteristic that is not only unique to an individual but also impossible to duplicate or steal."
Older consumers are considered a more vulnerable population. They are the best kind of customers, and cybercriminals know that. They are known for having better credit and more funds, tend to be more trusting, and lack familiarity with new digital technologies.They are also less likely to report incidents of fraud out of embarrassment or shame. It therefore comes as no surprise that 40% of third-party fraud victims are people born before 1960.
Due to the higher risk of credit applications with a declared age over 60, elderly customers are more likely to be sent to "manual review," which means customer service representatives reaching out directly to them to confirm they actually intended to open the account. Many of these older customers fail to make it through the flow before being cancelled because they either are not reachable or abandon the application process. The frustration is understandable. If you've spent more than 60 years being you, it shouldn't be a struggle to verify who you are.
The risk of fraud among older populations is so high that genuine customers reap the consequences, forced to navigate the extra layers of security that financial institutions have added. It's gotten to the point that genuine customers are getting fed up and not maintaining their financial mobility in the process which equates to lost opportunities for consumers and lost businesses for financial institutions.
Fortunately, there is a way to help financial institutions fight fraud and protect vulnerable customers: human behavior.
Behavior is a characteristic that is not only unique to an individual but also impossible to duplicate or steal. As we age, our behavior changes. People are known to slow down significantly between the ages of 35 and 75. Research shows that age-related behavioral changes are reflected in the way we interact with our desktop and mobile devices. For example, people using mobile devices are much more likely to hold their device in the landscape position rather than the horizontal position if they are born before 1970. On average, starting at age 40, it takes two additional milliseconds per year to move from the SHIFT key to a letter key when using a keyboard. Authentic customers take longer to complete some input fields in the application form as they age.
Digital behavior is as much a part of who you are as the way you walk or the way you sit in a chair—someone can't copy that from a piece of paper. Someone can't fake the way you hold your mobile phone or replicate your typing patterns down to the millisecond. The way you move is always with you; it changes slowly and isn't something you can forget. While digital behavior alone doesn't indicate age, when collected and analyzed in real time, it can be an informative indicator used to verify whether someone applying for a new account or credit card is really within the age group they claim to be.
Technology enables financial institutions to both serve and protect its customers at all stages of their lives. Getting older should not mean being sidelined by fraud or by excessive roadblocks that trip up genuine customers while trying to net crooks. More financial institutions are taking the extra steps to protect their older customers in ways that allow them to operate free of fraud. Fraud prevention solutions that leverage behavioral biometrics and age analysis are quickly becoming a must-have, offering a behind-the-scenes level of protection in an area that needs it most.
Itai Novick is Chief Science Officer of BioCatch.