Events , Governance & Risk Management , PCI Standards
Securing India's Payments Innovations
SISA's 2016 Summit to Take Close Look at the Payments Security Landscape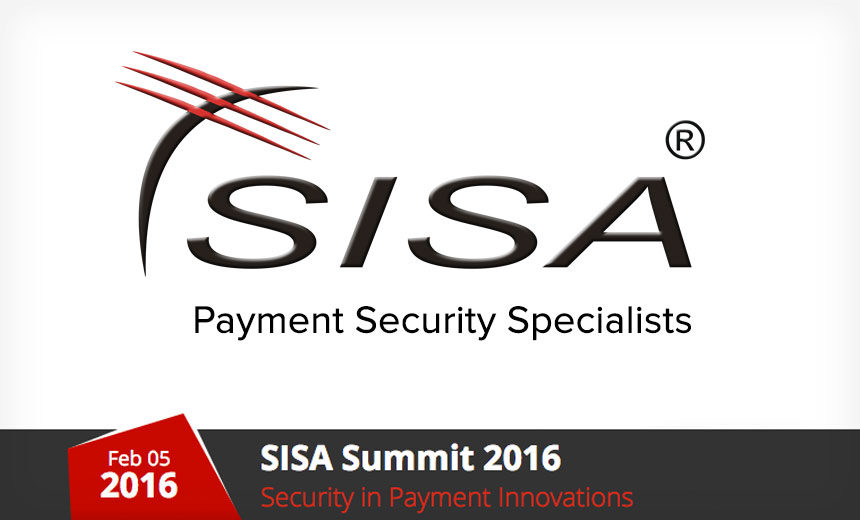 Discussions around payment security are heating up around the world. Last year saw the introduction of Apple Pay, Samsung pay and other technologies, which started a whole new debate on the form and direction security needed to take to protect digital transactions via such nontraditional channels. Payments and banking technologies in India and Asia have also seen tremendous growth with mobile wallets and mobile banking coming into mainstream use.
See Also: Webinar | Embracing an Identity-Centric Approach to ATO & Fraud Risk Mitigation
It's then only natural to see that the interest around payment security catching up in India as well. Enough for a whole day of discussions around payments security and innovation, which is what SISA'a 2016 Summit on payment security promises.
SISA has managed to get a good mix of senior management and experts from the Indian payment scene involved. While the agenda isn't packed, as is usually the case these days with security conferences, it is by no means bare.
The Mumbai-based payment security specialist firm is putting together what it is calling the biggest payments security event in Asia, at the Sahara Star Hotel in Mumbai on the fifth of February. Envisaged as a platform for discussing the challenges around securing India's burgeoning payments infrastructure, the objective, is to showcase the latest innovations and threats on the payments landscape.
Session Spotlight
On first look, the line-up is promising. The agenda is the first that I have noted that is completely focused on security in the payments arena, and some notable speakers include no less than Nandan Nilekani of Infosys & UIDAI fame and Jeremy King, International director at the PCI security standards council, who will deliver the keynote address. Needless to say, these will be the two main sessions most will look out for. Watch for my interview with PCI's King.
On the roster are also several panel discussions focused on emerging trends and innovations in payments technologies that promise to be worthwhile, judging by the panelists. SISA has managed to get a good mix of senior management and experts from the Indian payment scene involved. While the agenda isn't packed, as is usually the case these days with security conferences, it is by no means bare. I am looking forward to the opportunity to hear some very focused discussions around payments security in India.
Sessions planned will address aspects of payment security from payment gateway security to POS security and contactless payments. The panels also plan to address aspects of liability in the payments space and cyber insurance, based on my inputs from the organizers. The real draw is going to be the gathering of so many payments experts in one place, and the opportunity to better understand the trends in this space, I am not going to miss.
Why Does This Matter?
While this space has seen tremendous expansion in the past couple of years, the security and regulatory aspects of this growing industry have largely been a confusing hand-down from earlier and more established payments paradigms. e-Commerce has been around a while in India, but other innovations that have really caught up in the past two years such as digital wallets and mobile payments are beginning to be seen as game-changers in this region.
Admittedly, securing the ever increasing number of payments channels is going to be a deciding factor in how far this success continues, the cautious in the industry believe. Be that as it may, most of the top banks in India have already begun preparing their infrastructure for a considerable volume of business being driven from mobile and other, nontraditional channels. Sameer Ratolikar, CISO at HDFC Bank - a leading private sector bank - says that dealing with the payments security challenge is necessitating a synchronized efforts within banks, with various teams working in parallel, under top management buy-in. That's a clear endorsement that multi-channel banking and services are being taken seriously.
However, the day is still young for these payment technologies, so my expectation from the discussions at the summit is going to be more around hearing formative ideas and an effort to coalesce disparate efforts and insight in this space. Certainly I expect the discussions will be fresh, given the lack of dialogue around these topics in the Indian context. However these are important first steps and efforts such as this one that draw industry consensus around these topics, are indispensable.
The organizers inform me that the idea for the summit has been an organic development born out of the need for various stakeholders in the industry to come together and share their challenges and ideas on a common platform. Darshan Shantamurthy, founder and CEO at SISA, says that the industry response to the summit has been outstanding. He hopes that the interest generated will contribute in setting the tone for the conversation around securing the burgeoning payments landscape in India.
I wish them the best, but reserve judgement - I expect a good showing, nevertheless. If you happen to be at the summit, do drop me a line and your thoughts. Tweet to @APACInfoSec! The hashtag for the event is #SISASummit2016.
Additional Summit Insight:
Hear from more industry influencers, earn CPE credits, and network with leaders of technology at our global events. Learn more at our Fraud & Breach Prevention Events site.