Governance & Risk Management , Incident & Breach Response , Security Operations
Preview of Hot Sessions at Bengaluru Fraud & Breach Summit
Security Thought Leaders Will Share Actionable Steps for Tackling New Cyber Threats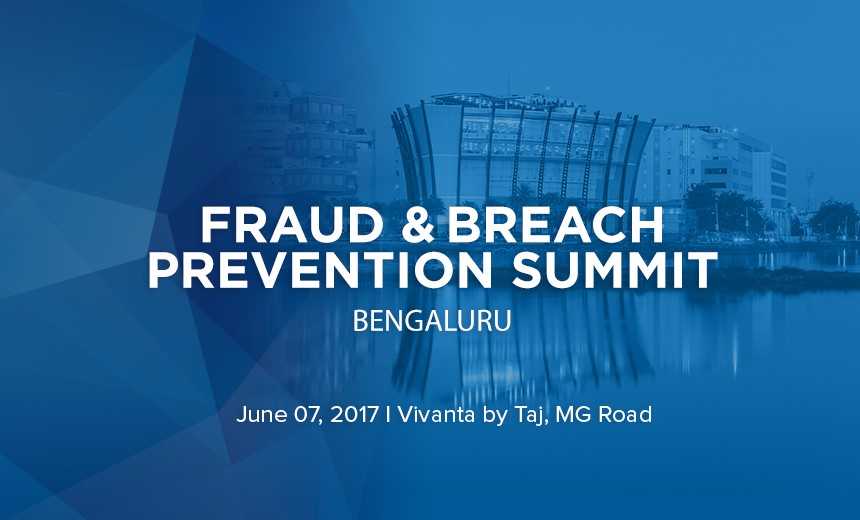 WannaCry, Cerber ransomware, TeslaCrypt, Locky and Cryptolocker have been grabbing plenty of headlines. They proved that any data of any perceived value risks being targeted. Many malware attacks involved encrypting data and demanding a ransom, often in bitcoin, to decrypt it (see: Ransomware: Will CERT-In Advisory Help Mitigate Risks?)
See Also: Adapt Or Die: XDR Is On A Collision Course With SIEM And SOAR
The multitude of high-profile breaches in Asia and India in the past few months has inevitably dislodged the perception that major breaches are purely a western phenomenon. As data breaches increase in scale and frequency, businesses today must prepare to ensure an effective, swift and well-orchestrated response.
"As data breaches increase in scale and frequency, businesses today must prepare to ensure an effective, swift and well-orchestrated response."
With security facing new threats and challenges, it's imperative to spread best practices and spur innovation.
Following successful Fraud and Breach Prevention Summits in Mumbai and other cities around the world, Information Security Media Group on Wednesday will host its latest summit in Bengaluru at Vivanta by Taj.
The objective of this one-day, dual-track summit designed for senior information security, risk management, forensic, compliance, cyber law and law enforcement professionals, is to spread best security practices and emerging technologies. The event will offer insights on taking holistic approach to cybersecurity issues, especially in building effective defenses against new breach forms.
The summit will bring together thought leaders from the government and the private sector, as well as technology providers, to discuss the best way to secure organizations' critical information against changing threats, imparting lessons on resilience and preparing against future cyber catastrophes.
The summit's themes include:
Tackling new-age cyber threats;
Responding to breaches more rapidly;
Building a resilient security posture for effective prevention;
Developing new approaches to dealing with malicious insiders;
Securing new payment transactions against fraud.
Roster of Experts
The summit will feature a rich roster of security leaders and subject matter experts sharing insights and challenging practitioners to take new approaches to securing their environments.
Some critical concerns the summit will delve into are:
Dealing with credential compromises in a mobile world;
Responding to the ransomware menace;
Accelerating response by detecting unknown threats.
Hot Sessions
The summit will commences with a keynote by Dr. Sanjay Bahl, director general at CERT-In and the ministry of electronics and IT - MeitY - on the data breach trends in India and ways to tackle new-age cyber threats.
Following the keynote, Vishal Salvi, CISO of Infosys Ltd., will discus how to respond in the immediate aftermath of cyberattacks.
In a session on ransomware trends, Krishna Sastry Pendyala, executive director at PricewaterhouseCoopers and an RBI standing committee member, will discuss how cybercriminals are customizing their methods in India.
And Bharat Panchal, senior vice president and CISO of National Payment Corp. of India, will discuss new risk parameters practitioners should take into account for the new payment interface developed by banks in the session "Myths Around Security UPI: What's the Real Story?"
Other featured sessions include:
"Integrated Fraud Management for Total Security," featuring Sethu S Raman, chief risk officer, Mphasis;
"Malicious Insiders: A New Approach to Combating Insider Threats," with Sunil Varkey, CISO at Wipro Technologies;
"Securing the Digital Enterprise Against Ever-Changing Threats," featuring Sumeet Mathur, vice president, software engineering, CA
In addition, panel discussions will address hot topics, including "Aadhaar Authentication: Moving Beyond Passwords" and "Effectively Translating Technology and Cyber Risk for the Board."
For more information, please visit ISMG's event page.
And if you're attending the Bengaluru Summit, please provide me with feedback on the event, as well as insights on topics and speakers you'd like to see at future events.