Ponzi Schemers Abound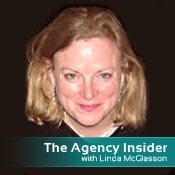 While no one yet has racked up the number of victims or the total amount that a Bernie Madoff did, the number of Ponzi schemes being unearthed has got me thinking: These criminals are operating mostly under the cover of legitimate-looking businesses that might not be suspected until it's too late. So, here are some of the Ponzi schemes that have made headlines in the last month:
Ponzi 'Starr' Arrested
Kenneth Starr, a New York financial advisor, was arrested by FBI agents on May 27 and charged with running a scheme that took $30 million from his wealthy clients.
Here are some of the Ponzi schemes that have made headlines in the last month.
U.S. Attorney Preet Bharara says in the news conference announcing the arrest that Starr stole money in a Ponzi-like scheme from January 2008 through April after convincing wealthy customers to invest in the scam. Bharara says Starr made the investment seem exclusive and mysterious in order to attract his wealthy clients.
Starr, an attorney, is head of New York-based Starr and Co. and Starr Investment Advisors, which has accounts exceeding $700 million, say federal investigators.
Japanese Fraudster Funds Caught
U.S. law enforcement officials announced on May 28 that they have recovered $40 million in fraud money from a $1 billion Ponzi scheme that defrauded Japanese investors. The money will be returned to Japan to give back to victims.
Isamu Kuroiwa, a Japanese citizen, operated World Ocean Farm between February 2005, and until his escape from Japan in May 2007. The World Ocean Farm, an unlicensed investment opportunity, was in fact a large Ponzi scheme. Kuroiwa defrauded more than 30,000 Japanese victims out of almost 91 billion Yen, or approximately $1 billion U.S. dollars. The $40 million recovered was laundered by Kuroiwa through several Japanese and U.S. financial institutions to a broker in the U.S. for investment in a "high yield" investment.
'Classic' Ponzi Scam
Neil Shapiro looked like he had the perfect investment for clients: a wholesale grocery distribution business, Capitol Investments, a Florida corporation with offices in Miami. But in reality it was just a classic Ponzi scam .
Shapiro lived the good life, residing in a $5 million Miami Beach mansion, driving a Mercedes, paying $400,000 for floor seats at Miami Heat games. He funded all this high luxury living through money raised from investors from 2005 to 2009, a whopping $880 million. In all, about 60 victims from around the U.S. were involved. In the end, Shapiro defrauded his investors of about $80 million.
Long Time Ponzi Scammer Gets 20
For almost 30 years, Roberto Heckscher made his way by living a lie. He was sentenced to 20 years in prison in May for the fraudulent investment scheme he operated from 1979 to 2009. Heckscher ran a bookkeeping and tax company in San Francisco and duped his clients into investing between $20 million and $100 million. By the time the scheme collapsed in June, 2009, he had defrauded at least 292 investors out of $52 million.
The investors were his family, friends and business clients. They were told he was arranging short-term commercial loans between his clients and himself, and he told them that the loans would generate regular interest payments. His Ponzi scheme in reality would transfer some of the funds to existing investors as "interest payments," or used to repay principal. He used the rest to gamble in Nevada and spend it on speculative investments in the equities and commodities markets.
So what does this all mean to you, the financial institution? Well, unless they're hiding their ill-gotten gains under a giant mattress or in a locked safe at their business, Ponzi schemers are depositing that money somewhere -- perhaps in your institution. Don't forget to consider maybe they're trying to launder their funds through your institution's line of investment services, too. That's something to consider the next time you have a new or even an established business customer throwing a lot of cash around in their accounts in short time periods.
Keep your eyes open for them because these scammers have to put their money somewhere. Make sure your AML/BSA compliance officers know what to look for to spot a possible Ponzi operator/money launderer.
As they say, if it appears too good to be true ...