The Market is Vulnerable - and so is Your Institution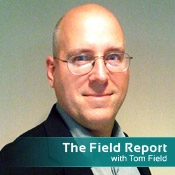 Just when you think you've seen the biggest bank failure in modern times in IndyMac, WaMu comes along and tops them all.
Just when you think you've seen the blackest of Black Mondays in your lifetime, a darker day dawns, and the stock market reels from a record plunge of 777 points.
No superlatives for today. It isn't the biggest or the blackest anything. We're simply watching history being made, and not one of us knows which chapter will be written next
Just when you start believing that the federal government might come in to the market's rescue with a $700 billion bailout plan, Congress does a 180, panicking the market and showing us all the true face of fiscal fear.
So, no superlatives for today. It isn't the biggest or the blackest anything. We're simply watching history being made, and not one of us knows which chapter will be written next.
Reflecting on what we've seen in recent days, though, I do have some observations:
People are Angry - I knew consumers were scared, and I guess I suspected they were angry, too. But I don't know that I truly appreciated the depth of this anger until yesterday, when I saw reactions to the Wachovia acquisition:
"Is senior management sneaking out with big golden parachutes?"
"We in the industry knew what Wachovia was up to, why didn't [the regulators]?"
"What is going on in Washington?"
Banking/security executives are outraged about more money being thrown into the hands of failed or failing businesses, and the general consumer populace wants to see public accountability - they want to know who thought it was a good idea to loan money to people with no hope of ever paying it back. And they want to see a day of reckoning for the leaders who made these calls. This isn't just idle chat at the diner. People are genuinely angry, and they're violently opposed to any bailout that involves putting any amount of money into the hands of the businesses and businesspeople that got us into this mess in the first place.
Congress is Listening - Funny what happens a month before a general election. The elected officials suddenly are very plugged into the mood of their constituency. Yesterday's vote against the bailout is just as reflective of popular opinion as it is of partisan politics - did you see how voters flooded the House website with opinions? I don't pretend to know how this hand ultimately will play out - there are behind-the-scenes forces at work that are bigger than any single politician or party. But I do believe that Congress is listening and will stick to its constituents' guns re: approving any legislation that provides excessive payouts to failed executives of failed firms.
Banking Institutions are Vulnerable -And I'm not just talking about Sovereign Bank, Fifth Third, National City and other regional banks that took major hits in yesterday's market plunge. I'm talking about all institutions, which now find themselves amidst a true crisis of confidence, where employees and customers alike are scared for their jobs and about their money. Fiscally, I don't worry so much about community banking institutions. They've governed themselves a bit more frugally than the larger, troubled institutions, and I believe they remain strong. Business as usual. Internally, though, we all need to be fearful of the insider threat - which could be as calculated as a laid-off employee walking out the door with sensitive and lucrative information, or as inadvertent as an overstressed worker making a stupid mistake that leaves a physical or virtual door wide open. Externally, we need to realize how vulnerable many of our institutions are right now to malicious threats. With everyone's eyes on the markets, what a perfect time for hackers to target your networks and applications. With institutions acquiring and being acquired, what a ripe opportunity for phishers to cast a wide net attempting to trick your customers.
The point is: We need to stay vigilant. Keep one eye on the news, but keep the other on the tasks at hand. Put a little extra effort into reaching out to customers and reassuring them that their assets are safe. Double-check your security measures and customer awareness, just to be sure.
None of us can predict tomorrow's headlines. After everything we've seen these past few weeks, I wouldn't even try.
But sound business and security practices can help prevent us from being in those headlines, and in these troubling times that's a risk we all need to manage.