Madoff: The Sentence Fits the Crime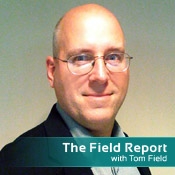 1859: Let's see ... Buchanan was president, Oregon became the 33rd state, and abolitionist John Brown was hanged for leading the insurrection at Harper's Ferry.
The significance of the events of 1859? They occurred 150 years ago. Can you imagine what the world will be like another 150 years from now, when Bernard Madoff's prison sentence expires?
Madoff pled guilty in March to engineering the biggest Ponzi scheme in history, and on Monday he received a sentence that befits such fraud: A century and a half.
After listening to victims confront the fraudster and tell how their lives and retirements were ruined by Madoff's crimes, U.S. District Judge Denny Chin noted that no one - not Madoff's wife, not his sons, not his friends - wrote letters in support of the defendant. "That is telling," Chin said.
And so is a 150-year sentence when even the federal probation department recommended "only" 50.
But face it, once you get beyond 10 or 20 years for the 71-year-old Madoff, you're talking about time he likely will never see. He will spend the rest of his natural life in prison, wearing something quite different from the suit-and-tie he wore to court for his sentencing.
Was it a just sentence? If you look at it with some emotional detachment, you have to say yes. Lives have been ruined - ended, even - because of Madoff's crimes. He deserves the maximum sentence allowed.
Of course, if you look at it through the eyes of his victims - people such as Burt Ross, who lost $5 million to Madoff's schemes, you wonder if any sentence is satisfactory. I like how Ross summed up his feelings in a victim impact statement: "May Satan grow a fourth mouth where Madoff can spend the rest of eternity."
Me? I go back to what I said in March, when Madoff pled guilty. Sentence him to 10 minutes. Ten minutes alone in a locked room with his victims, that is.
It wouldn't be legal. It wouldn't be pretty. But it sure would be justice.