Fraud Management & Cybercrime , Next-Generation Technologies & Secure Development
MacKeeper Threatened Legal Action Against 14-Year-Old
Teenager Continues to Defy Anti-Virus Firm's Video Takedown Demand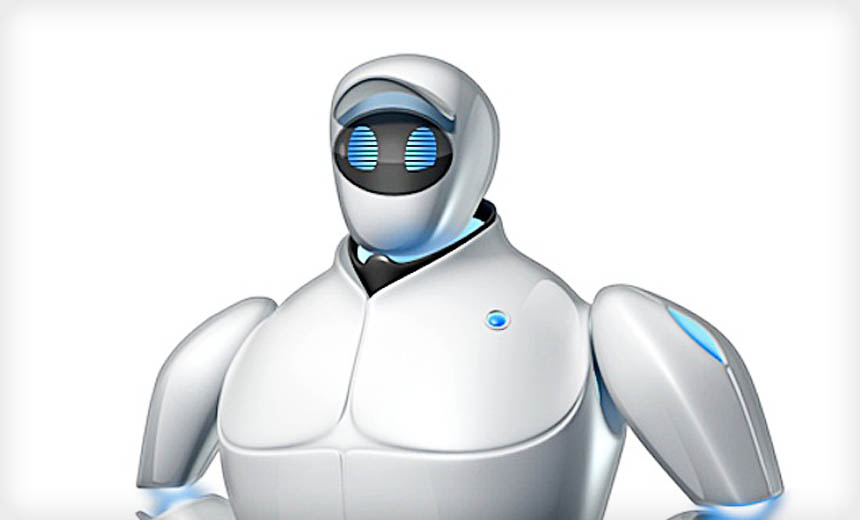 MacKeeper, the embattled security program for Apple computers, has attracted vitriol over the years due its aggressive advertising of its security evaluations of computers. Kromtech Alliance Corp. of Germany, which owns MacKeeper, carefully monitors the internet for negative reviews of its product and, in some cases, threatens legal action against reviewers.
See Also: Managed Security Services: Get Successful Security Outcomes
Frustrated by MacKeeper's pop-up advertisements and warnings, those who've vented about the program online have occasionally gone overboard, characterizing it as an illegal scam, which puts them at risk of potential libel or slander claims. But setting aside the company's marketing tactics, MacKeeper has had real issues. On July 21, I reported that MacKeeper did not inform its users that the product was failing to update, for up to six weeks, during which time the users would have been at increased risk from malware infections (see MacKeeper Hid Product Update Error).
"MacKeeper, I'll meet you guys in court."
Now, one of MacKeeper's latest negative reviewers - 14-year-old high school student Luqman Wadood who lives in Stavanger, Norway - provides new insights into some of the heavy-handed tactics Kromtech uses to try and quash content it doesn't like before potentially following through on those threats by filing a lawsuit.
Between December 2015 and April 2016, Wadood posted a series of four videos on YouTube that took aim at MacKeeper. He's since removed three of the videos, marking them as private so the public can't view them. But he's holding strong on the fourth one and has published an impassioned video defending his decision and challenging Kromtech to make the next move.
"MacKeeper, I'll meet you guys in court," Wadood says in the video.
Luqman Wadood explains his decision to keep a video that's critical of MacKeeper online.
'Your Parents Will Pay'
For some of his videos, Wadood prank called MacKeeper's tech-support line, apparently harassing technicians. About a month after he posted a fourth video in April, titled "Trolling MacKeeper (Once Again)," he received an email from MacKeeper. Kromtech's U.S.-based spokesman, Jeremiah Fowler, warned him that the company would take Wadood to Norway District Court if the videos weren't removed.
Fowler warned that the videos "imply that MacKeeper is a scam and is engaged in criminal activity, and these false claims can be considered as an additional case for libel and slander."
I spoke with Wadood via instant message. He describes himself as a technology enthusiast and runs a tech-focused YouTube channel called InCrunch. He says he first encountered MacKeeper after he came across a pop-up advertisement last year warning that his Mac might be infected with a virus.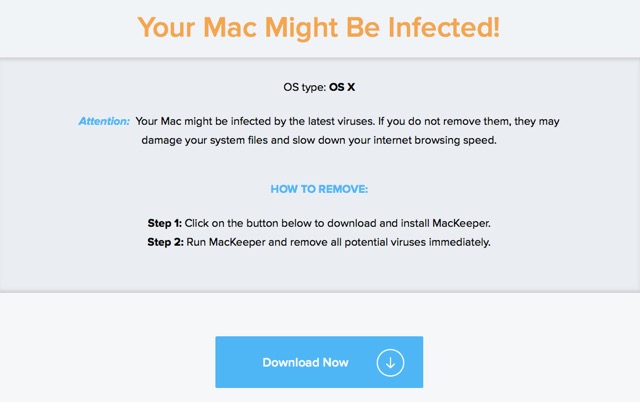 A MacKeeper pop-up advertisement.
"The pop-up was also designed to make it look like a Mac OS system notification so that, for example, elderly people (who cannot distinguish between a fake and real Mac alert) would press on it and MacKeeper would start to install on the computer," Wadood says.
Wadood shared with me his email correspondence with Fowler. Wadood initially responded to Fowler's threats by asserting that his videos were entertainment and that he had a right to free expression.
Sensing resistance, Fowler turned up the heat. "If the videos are not removed we will file the case against you," he said in a May 25 email. "This makes you liable for financial damages, and as a minor, your parents would be responsible for paying your legal fees or civil fines. I am sure your parents or guardians would not want to pay thousands of euros/dollars in court costs because you want to challenge what is expression and what is illegal harassment, libel and slander."
Wadood said he alerted his parents when things began to escalate, explaining to them about MacKeeper and the tactics it employs to entice users to download the software. "They were worried at first," Wadood says. "It was difficult to explain to them."
The Standoff Ends?
Eventually, Wadood backed down and set three of the videos to private on YouTube, thus disabling public access. He admits that "those three videos simply did not make me proud, and prank calling anybody simply for fun isn't the right thing to do." But he's holding firm on the fourth video, titled "Confronting MacKeeper," originally published on Dec. 4, 2015.
Shortly into the video, Wadood shows a screen of text that says: "Your Mac anti-virus might be a virus. If you have the following application, get rid of it ASAP." Ironically, that's the same style of implication and innuendo that MacKeeper uses in its pop-up ads to elicit fear and anxiety from less-experienced Mac users.
The video also shows a Google ad campaign that leads viewers to a website called MacKeeper Reviews, which is filled solely with positive reviews. Wadood asserts that these reviews are scripted and fake. The last part of the video includes excerpts from a call Wadood made to MacKeeper, asking to speak to someone about the company's advertising practices, including the questionable reviews site.
Whether Wadood's video passes legal muster would be up to a court to decide. But Wadood says he is standing by his video and that he hasn't heard from MacKeeper since late May. His long-term goal is to "get MacKeeper to either change their advertising and marketing methods, or just give up completely."
Responding to my request for comment, Kromtech's Fowler tells me that Wadood's "age does not give him a free pass to make false claims or engage in harassment." He further dismissed the fact I was writing about the situation. "This story amounts to a tabloid click bait headline and shows little more than a biased view against MacKeeper."