It's 5 p.m. on a Friday. Do You Know How Many Banks Closed Today?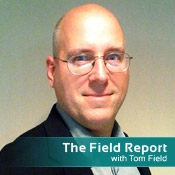 Some weeks maybe there are three announcements. Others up to five. Occasionally none at all. And then there are weeks like last when there are seven.
Granted, we're seeing nothing like what we saw during the S&L crisis of the 1980s, when hundreds of institutions went down.
There will be plenty more Friday night announcements, for sure - one observer thinks we'll see well over 100 bank closures before the year ends.
But when you go from years like 2005-2007, when a total of 16 institutions closed, to 2008, when 40 failed ... well, you're not trending right. And then you look at this year's numbers - 64 banks and 8 credit unions so far - and realize we've still got five months to go. It gets your attention.
We've just produced a new story and interactive map analyzing the 2009 bank/credit union failures, and I find it fascinating for a number of reasons. Here are two:
At 72 total failures, we've nearly doubled the 40 we saw in all of 2008. And, again, we've five months to go.
While the number of failed banks has already more than doubled (25 in 2008; 64 so far in '09), the pace of credit union failures has been relatively slow (15 in '08, 8 so far in '09).
This last point intrigues me. I've felt for the past year that as people were inundated with news about IndyMac, WaMu and TARP, they'd understandably lose confidence in big banking institutions, and the community banks and credit unions stood to benefit.

I tested this theory last year at a community banking conference. Ironically, it was the day of the WaMu closing, although none of us knew it at the time. I asked the crowd whether, in the wake of IndyMac and other big-bank failures, they were seeing a surge in memberships. Man, were they ever! One Midwestern banking executive told me his institution had seen an increase of 500 members in just the past two weeks. "It's mostly people running from the [bigger] banks," he said.

That's a scenario we've seen play out to varying degrees at Main Street institutions across the U.S. this year. The smaller institutions hold their customers' confidence, I believe - they're closer to their customers, winning the battle for new deposits. And I suspect this is one of the reasons why industry analysts such as Aite's Christine Barry are seeing mobile banking and remote capture take hold especially well at community institutions. Because those are the ones that are attracting tech-savvy new depositors.

Hard to envision how the rest of this year plays out. There will be plenty more Friday night announcements, for sure - one observer thinks we'll see well over 100 bank closures before the year ends. But these failures will stem, I believe, from economic events that have already occurred - not from new changes in the financial landscape. The market appears to be bouncing back, and financial leaders and consumers alike seem to appreciate at least the discussion of federal regulatory reform.

What to look for in 2010? A return to stability, I hope. The details of regulatory reform, I trust.

And the return of Friday nights where you look forward to something more than just the next bank failure.