In the Wake of WaMu: What to Tell Your Customers After the Largest Bank Failure in History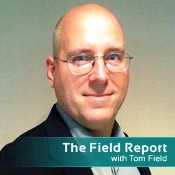 Up to this point, as you know, whenever the FDIC has closed a bank this year, it's waited til after markets have closed for the week - let things settle over the weekend, and then the failed bank can reopen under its new flag on Monday.
But Washington Mutual is different. When a 119-year-old bank fails - the largest such failure in history - it happens on its own schedule, and frankly all the old rules go out the window.
Entire college courses will be created over the changes we're seeing in the banking industry right now.
I was as shocked as anyone to be sitting here in my hotel room last night, seeing news flash across my PC that the FDIC had shut down WaMu and sold its assets to JPMorgan Chase. And yet I had no good reason to be shocked. Earlier in the week, I'd spoken to a WaMu VP who'd flat-out told me "We're waiting to be sold, you know." And earlier in the day, speaking to a group of banking leaders at a conference in Las Vegas, I'd flat-out predicted the news, which wasn't so bold given what we all knew about WaMu's shaky finances.
I guess I just thought ... well, that it might wait until Friday.
Still, now that we're here, let's take a minute to look around and assess our industry's standing.
First of all, please realize that we are making history. The events that have unfolded over the past few weeks - takeover of Freddie Mac and Fannie Mae, fall of the big investment banks, the failure of WaMu and bailout of AIG - they are unprecedented in our lifetimes. Entire college courses will be created over the changes we're seeing in the banking industry right now. Throw out the old rules; we're writing new ones.
That said, there are still a few certainties:
1) There will be more failures. Bank on it (pardon the pun). We've seen 23 institutions fail so far this year, and more are teetering on the edge right now. I don't dare predict how many more failures we'll see by year's end (or by Monday, even), but they will occur, they will impact people's lives (employees and customers), and they will further undermine the consumer confidence that has already sunk to a new low.
2) The regulatory environment will change. Again, I don't dare say how - who does? But given the bailout the feds are weighing, the sweeping changes that have already been proposed, the imminence of a new administration and - don't underestimate - the ire of a prickly populace, it is inevitable that banking regulation will change dramatically in 2009, and we need to prepare ourselves for new rules and rule makers. Community institutions, I know, are particularly fearful of, as one leader told me yesterday, "being swept over and wiped away by the regulatory tsunami."
3) There are still great opportunities for sound institutions. This seems absurd in some ways, but if you represent a banking institution that's relatively unscathed by the credit crisis and data breaches, then now is the perfect time to reach out to current and prospective customers and reinforce that "Your financial and informational assets are safe with us." Your business truly can grow as the marketplace shrinks.
Interesting. I tested that last point at the conference yesterday, telling executives that they stood to benefit, and waiting to hear their response. Most nodded and agreed. One leader told me his institution had gained 500 members - that's right, 500 - in the past two weeks. "It's mostly people running from the [bigger] banks," he said.
Running, indeed. As I addressed the conference crowd, I asked for a show of hands: How many people had heard from their customers, wondering "Is my money safe?" Most of the hands in the room went up.
Then I asked, "How many of you have proactively reached out to customers to assure them that their money is safe?" Far fewer hands, but a lot of thoughtful nods.
Now's the chance. If your institution is safe and sound, then now is your perfect opportunity to reach out to your community and let people know: We're here, we're not going away, your money is safe, and you can entrust your financial and information assets to us.
People have to invest their money somewhere - why not with you? But you have to aggressively go after these customers. They're too stunned and confused to come to you.
And with that, I'm going to pack up and fly home to the east coast.
In the wake of WaMu, I can't wait to see how the banking world will have changed again by the time I arrive.