H1N1 Pandemic: What it Means to Banking Institutions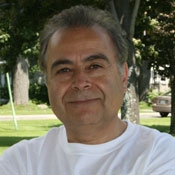 The sudden emergence of H1N1 influenza has sent worldwide stress signals throughout the already burdened financial organizations. The potential effects of an unknown virus justify that concern. Fortunately, the H1N1 influenza is less alarming than first thought. But caution: The real risk may not be on the financials or on virulence, but rather on the compounding effects of public fears.
Business continuity plans are normally geared to maintaining technologies and business processes, but in a pandemic situation the risk is on people and their reactions. Given its vital role in the economy, the potential spread of H1N1 flu continues to raise questions about levels of preparedness in the financial services industry. How much and what form of preparedness should the banking industry make to secure market presence during a pandemic outbreak? Are we really better prepared today than during SARS and earlier pandemics?
A pandemic is an unknown event to our generation, and we hope that by anticipating human reaction to uncertainties, banks can mitigate the challenges and maintain their market presence.
What We Know
The H1N1 reports from the southern hemisphere confirm the generally accepted estimates for high absenteeism, in part caused by disruption to basic public services. Hospitals and medical centres in countries like Argentina, Chile and Australia have experienced increases of up to 300% in patients with flu symptoms, creating situations of anxiety in the population and keeping people away from schools and workplaces. The good news is that the low mortality rate of the H1N1 flu, modern medical improvements and global preparedness provide encouraging expectations for a lower impact compared to previous pandemics.
The H1N1 risk to financial services may also be lower because H1N1 emerged at a time when organizations had already activated mitigating plans to deal with the economic crisis. As regulators heightened financial controls, organizations have been busy preparing business continuity plans. Thus, it is possible that financial services may be in a better position to cope with H1N1 than during the SARS outbreak.
Despite this optimism, a pandemic is an unknown event to our generation, and we hope that by anticipating human reaction to uncertainties, banks can mitigate the challenges and maintain their market presence.
On the down side, the uncertainty about secondary economic effects of H1N1 on financial services through deterioration of the global GDP still remains a high risk. The information collected estimates the global decrease on GDP due to pandemic between 4% and 6.5%, which already matches today's economic crisis levels. Whether the pandemic impact will compound that GDP contraction is unknown.
What We Can Do
However, despite its economic impact, the real risks associated to H1N1 may not come from its virulence or from the GDP impact, but rather from public fear. Pandemic is about people and about managing public reactions. Therefore, awareness and preparedness must be top priority to avert the natural anxiety among public and personnel.
The word "pandemic" connotes past plagues; thus, the fear of loss of life can have a bigger impact than the pandemic itself. Stress on families, panic and social disruption represents a serious risk during pandemic influenza. The antidote to this risk is preparedness, protecting the health of employees and customers, and active communication to mitigate fears. Here are some steps financial institutions can take:
Start at the Top - The first priority for the banks should be on gaining organization perspective, at the highest corporate level, to adapt HR policies and practices toward protecting the health of their staff, and to adapt and fund operational practices that maintain business strength.
Plan for Staff Backups - Discussing business continuity plans normally relates to technology and operational backup and redundancy. But in a pandemic we must think about staff backup and redundancy first. And expect that emergency planning roles will change from the typical IT to be a human resources and corporate communications concern. Thus, senior executive support coupled with prompt communications can mitigate the negative effects of fears, reduce absenteeism and maintain market presence.
Establish a Command Centre - The pandemic planning framework includes identifying critical business functions, monitoring the situation, plans for dealing with cases of infection among staff and activating emergency procedures. A command centre and backup teams that can maintain critical services, even from home, and staggered shifts are some options to curtail the spread of the infection.
Keep in Tune with Your Community - What to expect from public reaction? Direct accounts of drastic measures from some communities in Argentina where H1N1 created panic reactions tell of public services reduced to bare essentials for two consecutive weeks at the peak of the outbreak. Banks and commercial centres allowed pregnant staff and those showing signs of sickness to stay home. Some large grocery stores restricted the number of people entering their store and especially restricted entrance to customers under 18.
While on the other extreme, in Buenos Aires, Tango continued as usual. In the "Tangerias" where unswerving professional Tango dancers faithfully meet past midnight, dashing their steps and style until dawn, only the scent of alcohol gel that impregnates the air gives a mere a hint of the H1N1 that lurks out the doors.
About Patricio Alfaro
Patricio Alfaro is a Systems Analyst specializing in banking, insurance and commercial systems. With over 25 years in the information technology field, he has worked with several credit unions in Canada. Most recently, he has been facilitator for business continuity planning for disaster recovery and pandemic preparedness for a large credit union in Vancouver, B.C.