Fresh-Faced Kids on FBI's Wanted Poster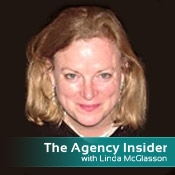 A heartrending aspect of the sophisticated bank fraud scheme broken up by federal authorities Thursday are the faces of those still wanted by the FBI: They all look like fresh-faced college kids. Willie Sutton and Ma Barker they're not.
Of the 37, authorities say they're still seeking 17, all from eastern Europe. Take a look at the FBI wanted poster.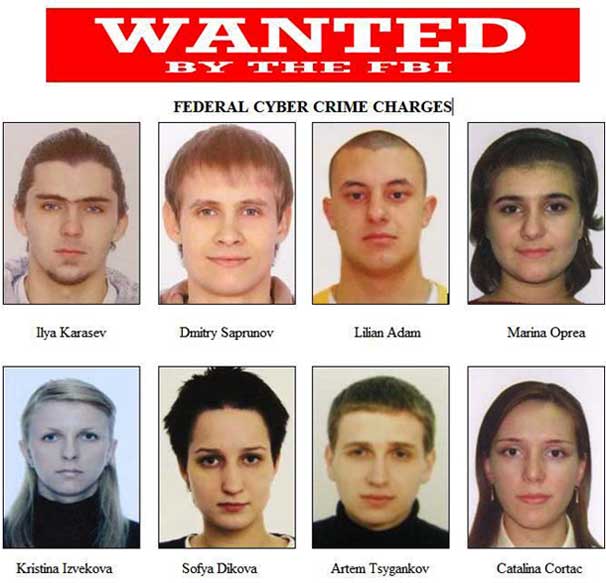 .

Here's what the wanted poster says:
"These individuals, eastern European cybercriminals, are wanted on a variety of federal charges stemming from criminal activities, including money laundering, bank fraud, passport fraud and identity theft in New York, N.Y."
From their photos, most appear to be young 20-somethings, who may have been lured to come over here to spend time in our country by their money mule recruiters with promises of easy money, and an introduction to the American lifestyle.
No matter how they came here, or under what pretenses they were led, all are accused with crimes committed against American banks. Two of them apparently have been living in my home state, New Jersey. Ilya Karasev and Dmitri Saprunov were tracked by law enforcement to New Jersey burgs, where they committed their crimes. The amount the money mules were taking out averaged $10,000, of which they were given anywhere from 8 percent to 10 percent.
Their crimes? Most are charged with opening up bank accounts using fake foreign passports and then withdrawing money that was deposited in them from fraudulent automated clearing house or wire transactions from customers' bank accounts that had been taken over by the cybercrime gang. All face serious jail time if convicted.
For more than two years, we've been watching as these kinds of criminals raid the bank accounts of small and medium businesses, churches, municipal governments as banks tried to stop them. From the beginning, federal authorities vowed they were on the case, and with the charges brought against this money-mule operation and the arrest of 19 others in Britain earlier this week, the authorities made a first notch on their gun handle.
These arrests, once these other 17 are rounded up, is a step toward justice, but don't think that this is over. Sadly, it is far from it. As one computer forensic expert told me:
"This is just the beginning of what we can hope will be a short period to bring these criminals to justice."
Stay vigilant, as this gang is more than likely only one of many out there pushing the malware onto your customers' computers and looting their accounts.