Financial Fraud Crackdown Brings Swift Justice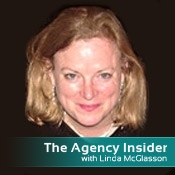 The Department of Justice announced this week that more than 300 people have been charged criminally, and 189 are facing civil penalties, as the result of the first batch of investigations by the Financial Fraud Enforcement Task Force created in 2009. Expect even more enforcement as the task force continues its work.
These cases represent the largest fraud investigation in the nation's history. The list of 300 charged includes crimes such as Ponzi schemes, foreign currency trading scams and other financial fraud. Losses top more than $10 billion to more than 140,000 people.
These cases represent the largest fraud investigation in the nation's history.
Like the case of imprisoned Ponzi criminal Bernie Madoff, these alleged incidents hit individuals, families, businesses and even churches. Some victims lost everything, their life savings wiped out. Like Madoff, these alleged criminals purportedly used the money to support lavish lifestyles, expensive houses, yachts and luxury cars.
Where do financial institutions play into this? Well, these criminals have to bank somewhere. There are banks out there that take the money and ask no questions about where it was obtained. Gibraltar Private Bank and Trust in Southern Florida, for instance, was named in the suit brought by investors who lost millions in Scott Rothstein's bogus investment scheme. He is now serving 50 years in prison after the $1.2 billion scheme came unraveled. The suit charges that the bank's senior management ignored the objections of its own compliance officers and the Chief Operating Officer, who then resigned.
The Financial Fraud Task Force has worked hard to uncover financial fraud schemes since late last year, after President Obama ordered its formation. Along with the more than 200 criminal cases, the task force has also supervised 60 civil enforcement actions involving 189 defendants.
Examples of some of the civil cases:
A Ponzi scheme led by Nevin Shapiro of Miami Beach, Fla., the former owner and CEO of Capitol Investments USA. Prosecutors say Shapiro told investors they were buying into his wholesale grocery distribution business, but he was really using the money to pay earlier investors, settle illegal gambling debts and make payments on his yacht and beach house. Some 75 investors lost $89 million in the scheme, prosecutors say.
A foreign currency exchange scam led by Eldon Gresham Jr. Prosecutors say Gresham solicited investors from among elderly Christian church members for his Georgia-based foreign currency trading company, claiming returns of up to 10 percent per month. In fact, prosecutors say, the business was losing money. The case hasn't made it to trial.
A fraudulent investment scheme in Texas oil and gas projects that raised about $22 million from at least 300 investors around the country has caused the Securities and Exchange Commission to file a lawsuit against Jason Halek of Southlake, Texas, whose companies allegedly sold the fraudulent investments. The case is pending.
Word to financial institutions: Pay attention to with whom you're doing business. Someone comes with a big cash deposit and is ready to do business, do your homework and check them out. Remember the old saying: "If it looks too good to be true, it probably is."
If you don't do the right thing, you might just end up in a courtroom answering questions before a grand jury about why you did business with a Ponzi schemer or financial fraudster.