Disaster Recovery: Don't Be Caught Without Backup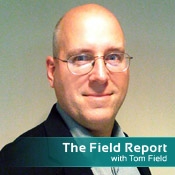 You're a telecommuter, but you can't receive or send email.
You're in the media business, but you can't even open a Word doc.
Not a hoax, not a dream, not an imaginary tale. This was my reality last week, when I found myself victim of some random computer virus
Not a hoax, not a dream, not an imaginary tale. This was my reality last week, when I found myself victim of some random computer virus. Without warning, it compromised my system, corrupted my apps, and I no longer could function properly. Just as suddenly as that. On Tuesday night, I could work; Wednesday morning, I could not.
Before you ask, yes - I had antivirus protection. Clearly, something still got through. Remember, the bad guys are working hard to compromise our systems. As ex-cop Kevin Sullivan frequently reminds me: "Every time we build a 10-foot wall to protect ourselves, the bad guys build an 11-foot ladder."
As for backup ... well, that was something I hadn't quite gotten around to yet. I had many critical documents archived and in some cases stored on external media. But as for a full system backup? I'd been remiss.
No longer, though. Amidst my crisis, I went out and purchased a new external drive big enough to store, like, the Library of Congress. Everything is replicated now, including even all those docs I'd stored elsewhere. I won't lose any critical information, and neither will my company.
But time? Productivity? Sleep? There's no getting back all that I lost last week, as I spent the better part of two days online, on the phone and at my desk trying to diagnose and treat my PC woes. I worked hard, believe me, tapping into colleagues' counsel, isolating and eradicating my problem, visiting the local Best Buy and Staples, downloading new solutions, recovering the functionality I'd lost. But work itself? Hardly accomplished a thing in that time. I couldn't.
All of which serves as a major wakeup call. Learn from my experience, please, and remind your colleagues:
Stay current on antivirus and antispyware solutions - there are new wrinkles to iron every day;
Don't just download these diagnostic tools and ignore them. Make sure they're functioning properly - check your scans and findings frequently;
Backup, backup, backup. Doesn't matter how safely you work and how thoroughly you cleanse your system. Compromises happen, and you don't want to find yourself wondering what became of that important data or correspondence you lost to an opportunistic virus.
Remember the comedian colleague who always used to greet you with "Working hard or hardly working?"
You don't want to be in a position to answer "Both!" - and that's exactly what a computer compromise can do to you.
Trust me.