Customer Confidence: Overblown or Understated?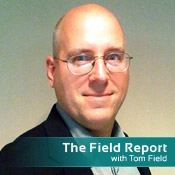 In the wake of recent news of IndyMac and other bank failures, it seemed safe to say that U.S. banking institutions were dealing with a bit of a crisis of confidence. I mean, I didn't imagine that line of anxious customers outside IndyMac, did I?
But then I got a recent note from a community bank CEO, who had a decidedly different perspective:
Granted, many of the year's issues have been more about Wall Street than Main Street USA, but that doesn't lessen the impact on the average banking customer.
"I attempted to read your e-newsletter with an open mind. Doing so has shown me I won't read it again. Never before have I seen so much concentrated and self-serving propaganda in one click.
"Your editorial posture on the US Banking system is insufferable. Banks would not have to work so hard at fortifying public confidence in banks if all of the chickens were not running around saying the sky is falling.
"Some proportion, please, and perspective, in your characterization of this current banking environment, would go a long way."
Now, let me point out that I did invite the author to share with us some more of his own perspective - where were we so misguided, and what's the true state of banking as he sees it? Never heard back.
But that's fine; his opinion is no less valid. Let's give it some consideration.
Is the so-called "crisis in confidence" a media invention? No doubt there's been a ton of coverage of bank failures and challenges this summer, and the more that message gets hammered home, the more it resonates.
But consider this: According to FDIC records there were only three bank failures in all of 2007, and none in either 2006 or 2005. There have been eight so far in 2008. Hard to exaggerate that contrasting figure.
This confidence issue is about more than failed banks, though. It's about the subprime mortgage debacle (remind me why it was a good idea to hand loans to people who clearly couldn't repay them?), the Bear Stearns bailout, Societe Generale, and every phishing, vishing and hacking incident that's been reported so far this year.
We told you at the start of the year, in our annual State of Banking Information Security report that customer confidence was one of the biggest stories of the year. Recent events have only validated our analysis.
Granted, many of the year's issues have been more about Wall Street than Main Street USA, but that doesn't lessen the impact on the average banking customer. News is ubiquitous in the Information Age - regional news is now everyone's news. Even here, for example, you'd think that the Hannaford Brothers data breach and Gov. Spitzer stories would be of interest to only folks in the northeast U.S. Instead, they've been among the most popular articles of the year with our entire global readership.
Like it or not, there is a crisis of confidence among banking customers. They're jaded by scandal, jittery because of bank failures, and they're absolutely questioning where their financial and information assets can be best secured.
Accept it or not, it's an issue for banking institutions everywhere - not just IndyMac, but your bank. Mine. And, yes, even the one overseen by the CEO who finds this point of view insufferable.
The federal regulatory agencies to this point have done a pretty good job of handling the banking crisis. They've systematically shut down failed banks, put the customers' assets in the hands of new institutions, and they've consistently hammered home the message about how far more institutions are thriving than failing. My colleague David Schneier explored this point nicely in a recent blog posting.
The key for banking/security leaders is not to run from the confidence crisis, but to run toward it - embrace it, and do your part to dispel it by educating your customers. Show them how you're protecting their assets and deserving of their trust.
The issue isn't going to go away - I feel safe in saying we've not seen the last bank failure of 2008. But the damage can be contained. It's a matter of outreach, education and ... well, trust. You can do your part to strengthen it, or you can sit back, do nothing and put it at further risk.
What's your choice?