Catching up on the News: ACH and H1N1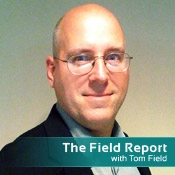 Keith B Gosselin, Assistant VP of IT at Biddeford Savings Bank in Maine, shares a distressing story about a Maine-based energy company that recently found itself defrauded to the tune of $150,000. According to the Portland, Maine Press-Herald, Downeast Energy and Building Supply discovered a wee or so ago that scammers hacked into the bank account the company uses to accept customers' electronic transfers for fuel payments.
Sound familiar? This is exactly the kind of fraudsters-prey-upon-small-businesses warning the FDIC issued a few weeks back.
Once the user name and password were entered ... it was all over. Fraudsters gained access to $150,000 and personal information from 800 customer accounts.
The scam started with an email to a Downeast employee, supposedly from the company's bank. A link on the e-mail, when clicked on, took the employee to a mirror site. Once the user name and password were entered ... it was all over. Fraudsters gained access to $150,000 and personal information - names and bank account numbers - from 800 customer accounts.
"We have spent, and continue to spend on a regular basis, tens of thousands of dollars a year to get the appropriate electronic surveillance systems," a company spokesperson said. "This breach was the result of human error."
All the more reason why banks should be making greater effort to educate their business customers. Under-reacting to H1N1 A banking/security professional from South Dakota - let's call her Anne (to protect her and her institution) -- wrote looking for some additional resources about H1N1 - the so-called swine flu.
"I read last Friday that our county has the most H1N1 cases for South Dakota," Anne says.
At the same time, she told me about a local elementary school fourth-grader who went to a school nurse, complaining of a sore throat and headache. The nurse took her temp -- it was 102 - and the girl subsequently began to vomit. Yet neither the nurse nor any other school official so much as notified the parents - much less sent the girl home. They kept the girl in school all day. The parents knew nothing until they got home from work that afternoon.
"You know, we inform and train our staff about staying home when sick, and here's a classic case where the school was negligent," Anne says. "[The school] should have taken action, but allowed the student to stay in school, infect other kids and school personnel ..."
The parents did take their daughter to a clinic right away - she tested negative for H1N1, but the clinic still called the school and urged an extra cleansing for that classroom.
Happy ending, but you still can't help but think that the school - the community - dodged a bullet. You also can't help but think ... well, what were the school officials thinking? As Anne says, "One wonders why common sense doesn't kick in at some point ..."
Something tells me we'll be asking this same question in communities all across the nation before this flu season is over.