Beyond Wachovia and WaMu: Time to Get Back to Business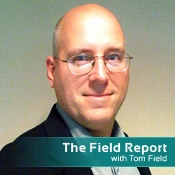 In the wake of Washington Mutual's historic failure last week and the Wachovia takeover today, all anyone wants to discuss is the enormity of these events what they mean to the banking industry.
As one reader told us upon hearing the news, "The next generation of investors will be quite skeptical of large investment banks and mortgage backed securities. They might look back on this as having an almost Great Depression-like impact on the U.S. economy."
There's another topic that ought to be front and center in the minds of banking/security leaders: Back to business.
Another insightful reader wrote to me privately and said, "it makes you wonder what is next. I always say that if the U.S. falls, it will be from within -- kind of like the Roman Empire."
Many people wonder, and rightfully so, where were the federal regulators while institutions such as WaMu and Wachovia were getting into this credit-crisis mess? Who watches the watchmen?
And then, of course, there are the thousands of people -- employees and their families -- at the epicenter of this debacle, feeling the sad effects.
"I am concerned about my retirement benefits such as medical, pension and employee home loan," writes one WaMu retiree.
"I've been through this before, so this veteran is keeping calm and still has her head in the game," writes another.
And then there is the WaMu VP who received our breaking news story last Friday and responded personally to me: "Pretty rude sending this to WaMu employees."
Well, no ruder than the awakening we all got last Thursday night, when WaMu was shut down and sold to JPMorgan Chase. These are rude times, and every day the harsh news impacts real people with real lives.
The weekend, of course, was full with lots of discussion of the $700 billion government bailout (will it happen? When?) and whispers of "Who's next?" (Wachovia won that bet early this morning).
But there's another topic that ought to be front and center in the minds of banking/security leaders: Back to business.
Next week might be Columbus Day weekend, but cyber crime takes no holiday. While politicians are blustering over the bailout, and financial experts are handwringing over the next potential run-on-the-bank, hackers, rogues and identity thieves are going about their dirty business, exploiting information security vulnerabilities while everyone is distracted.
Forget Black Monday, WaMu Thursday or whatever day Congress unites behind its amended bailout plan. The most important date right now for banking institutions is Nov. 1 - the deadline for compliance with the Identity Theft Red Flags Rule. It's the biggest regulatory compliance initiative of the year, and by focusing on it institutions can meet two objectives:
Demonstrate to federal regulators that they do indeed still have their eyes on the ball;
Show wary customers exactly what they're doing to protect their financial and informational assets.
There's lots to talk about today - no question. We're all witnesses to business and banking history in the making, and we each have a unique opportunity to shape our industry's destiny.
But if we take our focus off security for even a minute - if we neglect regulatory compliance and consumer confidence - then we won't just make history; we'll be history.
It might not be the topic everyone wants to discuss, but today, truly, it's the one that matters most.