Bank Failures: A Long, Quiet Weekend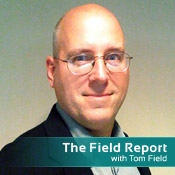 But the three-day weekend came and went with nary a notice. For the first time since June 12 - almost exactly four months and 70 failed institutions ago - Friday evening came and went, and no banks or credit unions were closed, acquired or placed into conservatorship.
It was the oddest thing. I'm so used to spending my Friday evenings right beside the PC, waiting for the notices to be issued by the FDIC. The east coast closings tend to be announced around 5:30 p.m. eastern (after the business day has ended), followed by Midwestern institutions around 6 or 7, and news from the west coast generally comes in at about 9:00. I carefully post each of the notices on our site, and then early Saturday morning I sit down to craft a quick digest of the week's closings. On Monday, we update our interactive map of the year's bank failures.
This hadn't happened literally since the first day of summer - a Friday without bank failures.
And holiday weekends tend to be kind of busy, actually - seven banks shut down just before July 4th - as the extra days off give acquiring institutions more time to make their transition.
So, I went into Columbus Day weekend expecting a pretty brisk Friday night. But 5:30 came and went without a notice. Then 6:00. By 7:00, I was checking the FDIC site to make sure I hadn't missed any notices (I hadn't). 8:00 passed. 9:00. 10:00. I went to bed without any bank failures, and then I woke up to a Saturday free of them, too.
This hadn't happened literally since the first day of summer - a Friday without bank failures.
What to make of the absence of closings? Not so much, I say. I believe it's just an anomaly.
Granted, we're seeing signs of economic recovery. But banks don't typically respond so quickly to such signs - and especially not at a time when 400-plus institutions remain on the FDIC's secret "troubled banks" list.
I look at it this way: We've seen 112 bank and credit union failures so far this year, and industry analysts such as Aite's Christine Barry and former FDIC Chair Bill Isaac tend to think we'll see a total of about 150 by year's end. That's a pace of roughly 3 or four failures a week between now and Jan. 1 - a pace we've easily maintained since mid-June.
Last Friday was the exception, I fear - not the rule. But the experience did leave me thinking how nice it will be when the economic aftershocks are over. When Friday nights can be about fun again, not failures.