ACH Fraud: Small Organizations Left Holding the Bag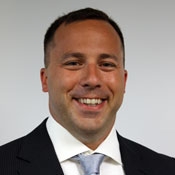 As lawsuits are brought forward to define responsibility, the companies are the ones that are held financially responsible because banking Regulation E extends coverage for loss only to consumers. As I discuss in more detail in my recent blog post in The Last Watchdog on Internet Security, ACH fraud is common in transactions like direct deposit where entries can be rerouted without changing the total sum and therefore go unnoticed. Â While this has become a very appealing target for criminals, there are solutions available to stop ACH fraud in its tracks.
The ACH fraud solution will need to be technologically advanced, yet user-friendly. The same solution must protect wire transfers, batch wires, tax payments, debits or any other type of online cash management function. It must also protect the user credential, which is the door to the vault. Â Bank of America is offering SafePass, utilizing technology and services from Gemalto in which customers get a six-digit, one-time passcode generated from a convenient wallet-sized card or sent as a text message to their mobile phone, adding an extra layer of protection when authorizing sensitive transactions. In this article on BankInfoSecurity.com, Gartner analyst Avivah Litan praises Bank of America as an example of a large institution that "gets it" and is doing a "really good job in educating their business customers about fraud."
The ACH fraud solution will need to be technologically advanced, yet user-friendly
Adam Dolby is a veteran of the banking industry with a track record of successful implementation of online security and authentication systems and is responsible for channel relationships for Gemalto North America.   He is tasked with building and maintaining key regional partnerships for Gemalto.  In addition to supporting Gemalto's business and security objectives, he is committed to consumer education and advocacy through Gemalto's online resource www.JustAskGemalto.com, which provides answers to consumer questions about how to better enjoy the conveniences of the digital world.