The 3 Biggest Stories No One is Discussing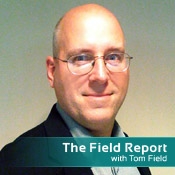 But what are on my mind today are the big stories that no one seems to be talking about. Among them:
The Rise of ATM Fraud
This just in: Law enforcement officials in Maryland, Illinois and Georgia are investigating ATM skimming schemes that so far have ripped off banking customers to the tune of $120,000. This being just the latest in a series of ATM fraud incidents sweeping the nation.
Beyond posting warnings on websites, what are banking institutions doing to proactively warn their customers about these schemes?
What can you say? Crooks go where the money is, and there's plenty of money to be found in ATMs. Skimming devices are great at swiping ATM card data, and fraudsters are more than adept at planting these devices.
As Terrie Ipson, fraud expert at ATM manufacturer Diebold says: "No one vendor or ATM type is more susceptible over another, so everyone needs to be aware of this threat."
And, yet, it seems ATM fraud has become the weather: Everyone's talking about it, but what's actually being done to thwart it? Not so much, judging by the silence.
Spread of Phishing Schemes
Concurrent with the ATM skimming scams, we're seeing a new wave of text message-based phishing attempts targeting financial institutions in their customers.
So far, we've heard from more than a half-dozen states where customers are being texted, purportedly from their bank or credit union, and being told there's a problem with their account. When they call the number ... well, you know the scheme. The customer and personal account info are soon parted.
These incidents are concurrent with a new report from the Anti-Phishing Working Group, which says such attacks are up nearly 600 percent this year.
Again, no surprise. Phishing is a tried and true fraud scheme, and what better way to attempt to pry critical information from gullible customers?
But beyond posting warnings on websites, what are banking institutions doing to proactively warn their customers about these schemes? Not so much, it seems to me. Not nearly enough.
Target: Small Businesses
To me, perhaps the scariest story of the year is how small-to-midsize businesses are being preyed upon by fraudsters who worm their way into online bank accounts and drain the businesses dry. You may remember the FDIC's warning to businesses this past summer. Over the past year, the FDIC says, it has detected an increase in the number of reports and the amount of losses resulting from unauthorized electronic fund transfers (EFTs), such as automated clearing house (ACH) and wire transfers. In most cases, the fraudulent fund transfers were made from business customers that had their online business banking software credentials stolen or compromised.
The crimes have been fairly well publicized. What hasn't been discussed so much is that businesses have far more to lose than consumers when it comes to financial fraud, and banking institutions, frankly, aren't doing much to educate them to the risks.
In fact, I recently interviewed an executive in charge of fraud prevention at a major bank, and I specifically asked 'What are you doing to educate small-to-midsize businesses about these risks?' The vague answer was basically 'They can go to our website ...'
In other words, there was no proactive outreach to warn the businesses in advance - just a 'hey, we're trying' web page that customers could seek out on their own.
Again, I see this as a particularly frightening story for businesses especially, but it doesn't bode well for banks either if these enterprises suddenly stop trusting their institutions.
ATM fraud, phishing and unauthorized transfers - they're the biggest stories that no one is talking enough about. And they stand to be even bigger stories in 2010 if we fail to take action.
What are you doing to thwart these crimes?