Australian Charged with $500 Million Money-Laundering Scheme
Indictment: ACH Transactions Used to Move Money for Internet Gambling Operations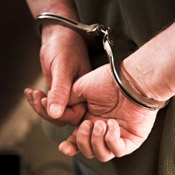 An Australian man, arrested in Las Vegas on money laundering charges, is suspected of processing more than $500 million in proceeds for U.S. gamblers and Internet gambling websites.

Daniel Tzvetkoff, 27, was taken into custody by FBI and Homeland Security officials on April 16 for processing $500 million in disguised transactions. According to law enforcement officials, banks performing the transactions were duped into thinking they were unrelated to gambling.

The indictment against Tzvetkoff alleges he began in early 2008, by processing gambling transactions in the United States through the Automated Clearing House system (ACH). Tzvetkoff and his co-conspirators processed more than $543 million in ACH transactions between February 2008 and March 2009. The majority of the transactions were done for Internet gambling companies.

Tzvetkoff allegedly arranged for the money received from gamblers to be wired offshore for the benefit of the gambling companies. He also is said to have invested approximately $27 million from these ACH transactions into an online "payday loan" company that offered consumers high-interest, short term loans that typically carried an annualized interest rate of more than 500 percent.

Tzvetkoff and his co-conspirators induced U.S. banks to provide ACH services to Internet gambling companies by disguising the transactions. He did this by creating dozens of shell companies with names unrelated to gambling, complete with phony websites that made the companies seem legitimate. Prosecutors say that the co-conspirators told Tzvetkoff in an email in May 2008 that they had hired programmers to develop "unique" websites for the shell companies so that if someone was "checking out the companies out, there is absolutely no way to tie the companies together."

The money laundering stopped in March 2009 after the Internet gambling websites he was working for accused him of stealing $100 million from them.

Tzvetkoff is charged with four counts, including bank fraud, money laundering and conspiracy to operate and finance an illegal gambling business and to process electronic funds transfers in violation of the Unlawful Internet Gambling Enforcement Act of 2006. If convicted on all counts, Tzvetkoff faces a maximum sentence of 75 years in prison.
Banks Must Follow 'Trail of Bread Crumbs'
In the age of ACH transactions, banks now have to follow the "trail of bread crumbs," says ACH fraud expert Debra Geister, Director, Fraud Prevention & Compliance Solutions at Lexis-Nexis. Tzvetkoff appears to have flown under the radar of institutions to perpetrate this huge amount of money laundering, she notes. "What's concerning to me is he was able to set up transactions in ACH systems and stayed under the radar for so long," Geister says.
In defense of banks, Geister points out it is fairly easy to set up a shell company. Three states (Wyoming, Nevada and Delaware) do not require any proof of identification to set up a business. Another 26 states allow a LLC (limited liability corporate) to be set up without showing beneficial ownership.
"When banks try to cross-reference within their own business customers, they'll find the connection," she says. "But when they distribute it across several banks, it's not clearly visible. It's hard to do pattern relationships, because banks don't compare notes, so that's how [fraudsters] dilute and avoid detection."
In Las Vegas, Geister is aware of at least one organization offering to lease clients its location, phone and staff in order to look like a legitimate company. "Even using the UPS store's mail drop service will let a criminal who wants to set up a shell company use their address to set up sham business," she says.
Money Laundering Red Flags
Kevin Sullivan, an anti-money laundering expert and former police investigator, offers these tips on what banks should look for when they suspect a customer may be laundering money:
Lack of transparency - information is unavailable that can positively identify the beneficiaries of the transfer of funds;
The mission of the company is foggy;
Transaction makes no sense - no purpose;
Transactions accumulating in offshore financial centers and/or high risk areas;
Numerous transfers between various shell companies;
The services and/or the products don't match up with the company profile;
Numerous recipients receiving large dollar amounts.