Security Awareness Programs & Computer-Based Training , Standards, Regulations & Compliance , Training & Security Leadership
Australia Pours More Funding Into Securing Small Businesses
Government to Give SMBs Free Cybersecurity Checkups and Dedicated Support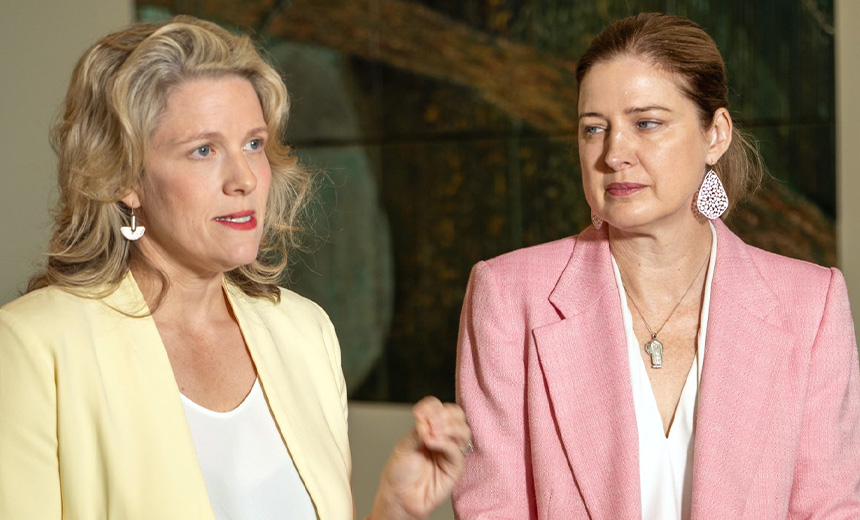 The Australian government announced that it will invest AU$18 million to help the country's 2.5 million small businesses prepare their defenses and better respond to cyberattacks.
See Also: 10 Belt-Tightening Tips for CISOs to Weather the Downturn
Small businesses, which make up 97% of the Australian business community, will get access to a free, tailored self-assessment of their cybersecurity maturity and one-on-one assistance from the government, according to plans launched by Cybersecurity Minister Clare O'Neil on Monday.
O'Neil said the funds will complement the existing Cyber Wardens program, which the government launched this year to equip 60,000 small business employees with foundational skills they need to enhance cyber safety. The Australian government in its 2023-24 federal budget provided AU$23.4 million to the Cyber Wardens program.
"Uplifting the cybersecurity of our small businesses is integral to a cyber-secure and resilient nation, and this dedicated support will make a huge difference in their preparedness and resilience," O'Neil said. "This announcement is part of our new cybersecurity strategy to make Australia a world leader in cybersecurity by 2030."
The announcement comes just days after the Australian Cyber Security Center reported that small businesses on average suffered $46,000 in losses to cybercrime over the past year. ACSC said small businesses' lack of preparedness made them lucrative targets for cybercriminals (see: Australia Reports Rising Cyberattacks on Small Businesses).
The Council of Small Business Organizations Australia welcomed the new initiatives, stating that small businesses are ill-prepared for cyberthreats even though cyber risk remains a high concern.
"Small business owners and employees are time-poor and often inadequately prepared for cyberthreats. These programs open the door for small businesses to have the cyber conversation, receive a diagnosis and be referred to appropriate courses of action," said COSBOA CEO Luke Achterstraat.
"Forty-three percent of all cybercrimes are targeted toward small businesses, with attacks costing the small business sector an estimated $2 billion a year," he said. "Cyberattacks often target various employees of a small business, so it is critical that a team mindset is adopted and training is undertaken at an organizationwide level," he added.
The Small Business Association of Australia said small businesses face several roadblocks when implementing cybersecurity protocols and practices. These obstacles include "a lack of guidance to complying with relevant legislation; difficulty in interpreting technical information; a lack of understanding of the risk, likelihood and consequences of a cyber incident; and the absence of a cyber response plan."
SBAA's survey of small and medium businesses owners, published in October, revealed that 60% of SMEs could not afford cybersecurity services or rely on open-source tools, 64% lacked a cybersecurity plan and 94% wanted greater financial support from the government.
"On average, Australians spent AU$5.6 billion on cybersecurity products and services in 2020 highlighting the cost of cyber-related products in an Australian context alone," SBAA said. "With cost such a consideration for small business, developing financial incentives and improving access to equitable funding schemes would inevitably lead to greater proactive cybersecurity management."