Incident & Breach Response , Security Operations
Arvind Parthasarathi Launches Cygnvs Cyber Crisis Platform
Cygnvs Secures Dialogue Between Lawyers, Insurers, Investigators After Cyberattack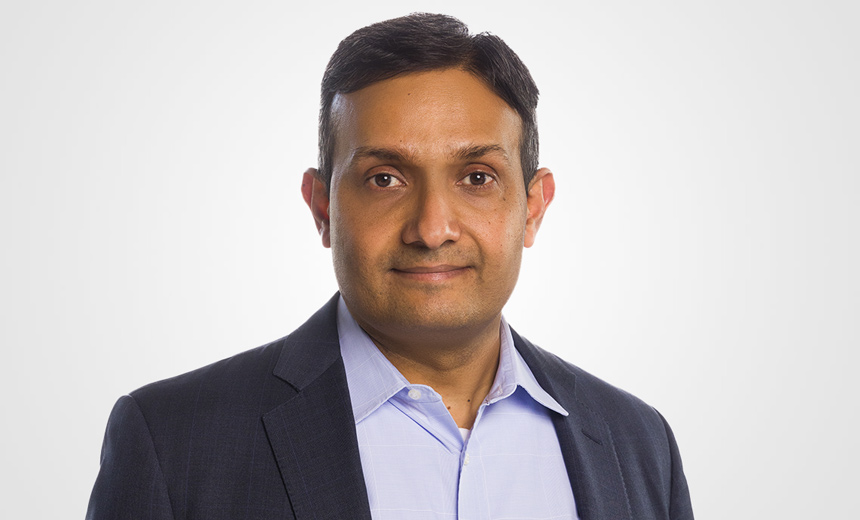 Serial entrepreneur Arvind Parthasarathi has started the company Cygnvs, which streamlines and secures communication between internal and external stakeholders following a cyberattack.
See Also: Global Incident Response: Defenders Fight Back
The Silicon Valley-based company emerged from stealth Tuesday with 90 employees, 1,000 customers, $55 million in funding and a generally available product that helps firms prepare for and respond to a cyberattack. Until now, businesses have used chat, messaging or communication tools to coordinate their response to a compromise, and Cygnvs offers an easy and more secure alternative, Parthasarathi says (see: Incident Response Plan: How to Decide on Your Risk Appetite?).
"There's a lot of effort that is spent trying to prevent any one of these crises from happening," he tells Information Security Media Group. "But then everybody talked about how on the other side of the crisis, it was just total chaos. Thirty-billion-dollar companies were telling us, 'We responded using WhatsApp.' They were looking at me going, 'There must be a better way than doing that.'"
In response, Parthasarathi spent 18 months building a platform on which third parties could collaborate on their responses to a cyber incident with audit control, liability management and documentation top of mind. Cygnvs was established in 2020, obtained its first paying customers in the second half of 2021 and closed a $55 million Series A funding round led by Andreessen Horowitz in mid-2022, he says.
Prior to establishing Cygnvs, Parthasarathi spent four years launching and leading cyber risk modeling vendor Cyence and nearly three years running cyber analytics company YarcData. Cyence was acquired by Guidewire in November 2017 for $260.3 million. YarcData, meanwhile, was part of supercomputer maker Cray, which was acquired by Hewlett Packard Enterprise in September 2019 for $1.4 billion.
Living Off the Lambda
Parthasarathi says Cygnvs couldn't use a conventional multi-tenant cloud architecture for its platform since as many as 30 third parties, such as law firms, forensic firms and insurance companies can be roped in during the incident response process and need to have their access managed at a granular level. Cygnvs has instead used dynamic tenancy so that third parties can be added or removed at a moment's notice.
Cygnvs built its platform on Amazon Web Services' Lambda serverless compute service to avoid having a footprint on the internet and get the isolation and separation needed to manage tenancy and encryption at the individual client level, Parthasarathi says. Managing tenancy at the individual client level is key since a forensic firm might start work with one client at the same time it's ending work with another.
Parthasarathi says Cygnvs doesn't have access to the data of any client using its platform. That is done for privacy purposes and to make the company a less appealing target to cyber adversaries. For smaller firms, Cygnvs offers guided playbooks that dictate who can access what, manage notifications and alerts between parties, and bring in audit and compliance to assert privilege as needed, Parthasarathi says.
'You Can't Just Keep Investing More and More'
Smaller organizations typically rely on managed security services providers or systems integrators to devise their incident response playbooks and often procure Cygnvs through an insurance provider such as AIG. Larger clients, meanwhile, tend to buy Cygnvs directly from the company and have their own templates and processes as part of the cyber response process, according to Parthasarathi.
"If you think about the world of sprinklers, the reason it's there in most buildings in the world is because insurance helps drive that. And we have significantly reduced fire risk because of that," he says. "Our strategy was that the insurance industry has tremendous amounts of expertise in managing these crises. Cyber insurance has been around for about 20 years, and so they've just accumulated best practices."
Small businesses purchasing Cygnvs through MSSPs or SIs could pay as little as a few thousand dollars annually, while large enterprises will typically pay at least $100,000 for Cygnvs. The platform is paid for on a per-user basis, and large enterprises have to spend extra to use custom templates. Parthasarathi says he wanted to charge on a per-user rather than a per-incident basis so customers could practice at no additional cost.
From a metrics standpoint, Parthasarathi says Cygnvs will track the number of clients on its platform, the number of users on its systems and the number of preparations or simulations it runs. Over the next year, the company plans to double its headcount to 180 by adding personnel in customer onboarding, sales and support, and it will monitor to ensure revenue is growing faster than the rate of new employee hires.
"People are realizing that you can't just keep on investing more and more," Parthasarathi says. "You're not going to close every hole in the dike. People and companies are not dinged because they have a crisis. Often the reason they're penalized is because of what they do on the other side of that crisis. And so it's about trying to ensure that all the right people are in there and that all the right steps are taken."