Business Continuity Management / Disaster Recovery , Critical Infrastructure Security , Governance & Risk Management
Airbus Sets Up Cybersecurity-Focused Organization
New Firm Will Invest 35 Million Euros to Address Strengthening of Safety Services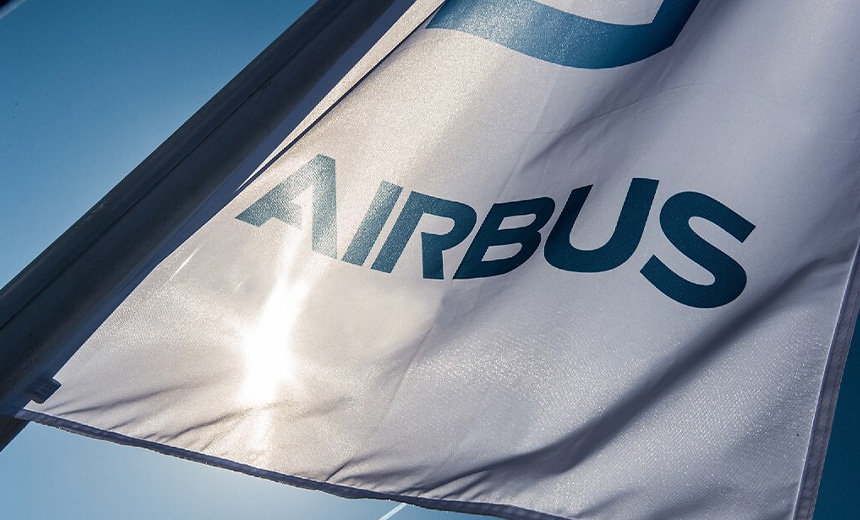 Aerospace company Airbus has set up a new organization to address potential cyberthreats amid the increasing digitalization and interconnectedness of the company's products and systems.
See Also: Live Webinar | Get Your Head in the Cloud: Modern Security Challenges & Solutions
The as yet unnamed organization is expected to be functional beginning July 1, 2022. It will focus on bringing all existing cybersecurity services of Airbus under one roof and making investments to strengthen the company's overall cybersecurity activities, Airbus says.
According to a company statement, the new organization will emphasize industrial cybersecurity and safety services by putting together a 1,000-strong expert team based in France, the U.K., Spain and Germany. It will also provide a global service offering to meet the needs of national authorities and commercial customers, including critical infrastructures, the statement says.
Besides these services, Airbus says it will dedicate cybersecurity teams to large projects to "develop further their expertise and business" for defense and space customers and programs. It says it will have 400 experts contribute to "major integration projects" in the Airbus consortium countries of France, Germany, the U.K. and Spain, focusing on cyber defense and cryptography. These 400 experts are in addition to the 1,000-strong cybersecurity expert team mentioned earlier.
An Airbus spokesperson told Information Security Media Group that the new entity will serve Airbus, as well as its external commercial and defense customers. This includes Airbus employees and its ecosystem of suppliers, maintenance, repair and overhaul solutions providers and airlines.
"We have a strong cybersecurity strategy which aims at making sure that Airbus, its ecosystem and customers benefit from the best cyber protection possible, especially in the context of exponential cyber threats. This ambition requires the commitment to not only maintain but also grow the cyber capabilities as a key asset inside the company," the Airbus spokesperson says.
The Airbus Industrie, the company's European aircraft manufacturing consortium, was formed in 1970 to fill a market niche for short- to medium-range, high-capacity jetliners.
Investment Plans: R & D, Cryptography, Skills
Airbus has also announced a "double-digit million euros investment plan" for its cybersecurity products. Most of this fund has been set aside for research and development activities in its European cybersecurity solutions provider subsidiary, Stormshield, the company says. An Airbus spokesperson told ISMG, the investment is 35 million Euros. The subsidiary, which employs 400 experts and offers data, endpoint and network security solutions, is expected to "increase the capabilities and performance of its product lines and accelerate the development of its international activities."
"Over the last five years, Stormshield has doubled its revenue to become the first French vendor pure-player in cybersecurity and the first European vendor on firewall segment. The objective of this new investment plan is to position Stormshield as a European leader providing cybersecurity to organizations that operate critical and operational infrastructures, thanks to solutions and products, certified at the highest level," the Airbus spokesperson says.
The spokesperson also says that much of the investment will go towards enriching the current network security portfolio, as well as data encryption and EDR solutions. It will also enable Stormshield "to increase its international visibility and activities," the spokesperson says.
Airbus also appears to be prioritizing cryptography as a means of achieving cybersecurity. Andreas Lindenthal, head of business operations space systems at Airbus Defense and Space based in Germany, says cryptography is a key aspect of building secure systems. In April 2022, Airbus acquired Federal Office for Information Security-certified Datensicherheit - or DSI - a German cryptography and communication systems provider for companies in the space, aviation, naval and land sectors.
Lindenthal says the acquisition will strengthen Airbus' cybersecurity capacities. "Cyber protection is critically important for any system supporting critical infrastructure. Space-based systems are no exception. Airbus and DSI DS have a history of partnering on important products and we are excited to continue our success with the start of Aerospace Data Security GmbH," he says.
Airbus' spokesperson adds: "Cybersecurity teams dedicated to cyber defense and cryptography for defense, and space customers and programs, will further develop their expertise and business around high-level technologies. All teams will continue to work together and benefit from each other under an overarching governance to offer 360-degree protection and expertise to Airbus, its ecosystem and customers."
Talent Development
Airbus says that in view of the high employee turnover in the cybersecurity sector and the "increasing need for cyber skills at all levels," it intends to invest funds in skills building. The company says it has recruited "several hundred" cybersecurity experts in the recent past and also has launched a cybersecurity diploma program that will start in September 2022.
"The diploma will be a recognized degree-level training program, with 550 hours of training. It will be provided within the framework of the RNCP, the National Directory of Professional Certifications in France, which allows a company to develop a diploma corresponding to a specific need," the Airbus spokesperson says.
The initiative will also help the company determine if it can replicate the diploma program model in "other business-critical areas where recruiting graduates is proving equally difficult." "Artificial intelligence, data sciences and the cloud are all areas in which this kind of solution could make a difference," the spokesperson says.
Note: This story was updated on June 14 to include the investment amount and what it will be used for. On June 16, it was further updated to clarify the number of cyber experts dedicate to separate teams.)