When App Is The Business, The Business Is The App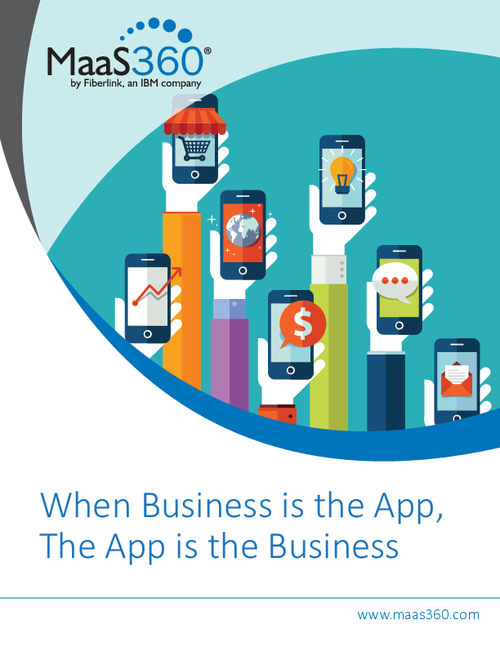 The Gartner Magic Quadrant is one of the most influential research tools that IT buyers use to evaluate vendors and keep pace with the accelerating shift from Mobile Device Management activity to Enterprise Mobility Management (EMM) strategy.
Ten years ago the smart phone, and a few years later the tablet, changed our lives forever. Today, enterprise mobile apps are redefining how workplaces operate, consumers engage and employees collaborate and work. In a three part series, When App is the Business, the Business is the App: A MaaS360 Series on How to Make IT the Great Enabler in the Appification of Enterprise, we explore this app revolution and offer IT insight into building a successful mobile app strategy.
Get started with Volume I: The Appification of Business for the lay of the enterprise mobile app landscape. Download it today to learn:
How mobile apps are the biggest mobility priority of business today
Why using best practices in app design, development and deployment is critical
How IT is perfectly positioned to be the enterprise hero in the app revolution