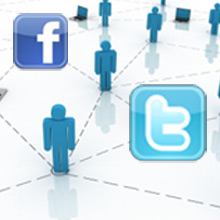 Social Networking: Is Your Institution Ready for the Risks?
Archived
90 Minutes
Social networking isn't coming to banking; it's here
. Your core processors have Facebook-ready applications to deploy, and you likely already are marketing your services via Twitter and LinkedIn, or will be soon. But take a step back:
Are your employees adhering to your social networking policy? Do you even have a formal policy?
Are there risk management procedures in place to protect your customers' privacy and your institution's reputation?
Register for this session to see how one organization has approached social networking, including:
Corporate use of social networking sites such as Facebook, Twitter and Linked-In;
The differences between internal and external social networking sites;
How to create policy that decides: What is acceptable for my organization?
How to respond to a social networking incident that compromises security.
Background
From MySpace to Facebook, Linked-In to Twitter, social networking sites have captured the attention of Internet users of all ages and background, and they are quickly proving themselves as an effective medium for organizations looking to forge stronger relationships with their core customers.
Whether it's a company creating an affinity group on Linked-In, a marketing executive issuing company news on Twitter or an employee discussing business on Facebook, social networks have quickly become the hottest venue for public discourse.
And they represent a huge vulnerability if you don't create and enforce policy about proper social networking. Risk management includes answering key questions:
How should employees identify and conduct themselves when social networking?
What are the types of business information that should not be discussed in those venues?
What are the differences between internal and external social networking sites, and how should employees be expected to conduct themselves upon them?
In this exclusive session, Matthew Speare, a banking/security leader at a major U.S. institution, will share his experience in social networking, focusing on:
Vulnerabilities - What are your organization's biggest risks in social networking?
Policy - How do you create rules governing social networking on internal and external sites?
Monitoring - Once policy is in place, how do you enforce the rules on an ongoing basis, constantly evaluating new sites and practices, assessing whether they are acceptable for your enterprise?
Response - If there is a security breach via a social networking site, what personnel and practices do you have in place to mitigate the damage?
Webinar Registration
OnDemand
Presented By

Executive Vice President, Governance & Integration, Regions
CPE Partners