UBS and Risk Management
$2 Billion Trading Loss Highlights Need for More Internal Controls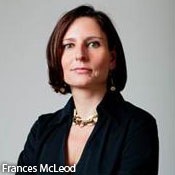 Risk management expert Frances McLeod says investment banks such as UBS struggle with balance between risk management and making money. "There is a bit of a conflict in the culture," she says.In fact, most financial institutions do poor jobs of encouraging employees to blow the whistle when they see or suspect fraudulent behavior.
"There is conflict between the front office and the back office, and the risk management function," says Mcleod, a partner and co-founder at U.K.-based Forensic Risk Alliance, a dispute analysis and litigation support company. "There also is a perception that risk management is there to stop you from making money."
Related Content
Altering that perception has to start at the top, with buy-in from executives and boards of directors. Organizations must value and encourage ethical behavior, and should not reward investors who are high-earners if unethical activity is suspected.
It's too early to pinpoint exactly how Kwaku [Kweku] Adoboli, who's been identified by London Police as the so-called rogue UBS trader, was allegedly able to invest $2 billion in unauthorized deals. But it is clear his purported deals flew under UBS's detection radar. [See How Did UBS Lose $2 Billion?]
Despite banking-culture changes, McLeod says detection systems also leave much to be desired. It's not that technology is lacking; it's just that most banks don't know what to do with red flags, even when they are detected.
"I think one of the problems is that controls and compliance pick up problems, but they don't always pick up when anomalous activity goes on, and you're only as good as your ability to pursue those anomalies," she says, to determine whether an employee is systematically circumventing the systems and controls that are in place.
During this interview, McLeod discusses:
The role volatile economic conditions play in rogue trading;
How financial institutions can identify potential red flags when employees move from back-office positions to front-office roles;
How providing employee incentives and bonuses to encourage ethical behavior can pay big dividends in the long-run.
McLeod, one of the three co-founders of Forensic Risk Alliance, is responsible for design and implementation of the claim evaluation and administration systems of the $1.3 Billion Swiss Bank and $2.5 Billion German Slave Labor Holocaust settlements advised by FRA. McLeod advises diverse clients on FCPA/OECD-related issues, both in terms of response to investigations/litigation and in compliance. Having lived and worked in the developing world, the U.S. and Europe, she has first-hand experience in balancing regulatory demands with the working practices of emerging markets. McLeod currently advises on several anti-corruption driven matters.
Latest Tweets and Mentions